If you're looking for a way to stimulate your tot's fine motor skills development and engage their sense of curiosity, this simple tugging box ticks both…boxes. Plus, it sates a toddler's innate need to tug and pull out items – so your drawers are safe. For a couple hours.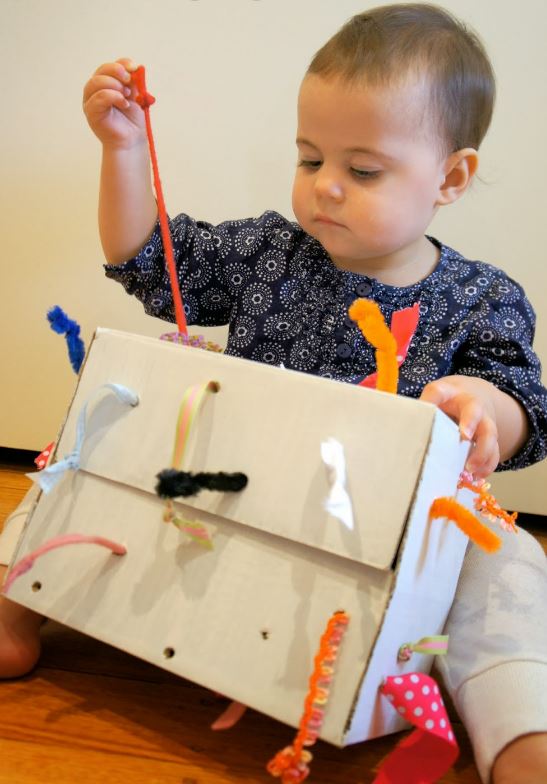 Check out the tutorial below for endless hours of fun. (And some free time for Mum!)
Materials
Cardboard box
Various lengths of ribbon, strips of felt and/or pipe cleaners
Sticky tape
Pencil
Paint (optional)
How to make a DIY tugging box for young toddlers
Puncture holes into box and paint (bright colours always win with little ones!)
Thread different lengths of ribbon, felt and pipe cleaners through two holes and tie knots at the ends. Use a spare pipe cleaner to help push the materials through.
Seal box with tape and present to your lil' tyke!
TIP: Leave some vacant holes in the box and give your kiddie some pipe cleaners to thread through on his own; this will further develop fine motor skills…and give you a few more moments to think up your next programme of entertainment…