We're all familiar with the idea of setting New Year's Resolutions, but these can often put too much pressure on us to change things about ourselves or stick to new routines. This year, why not try setting some positive goals for 2021 instead?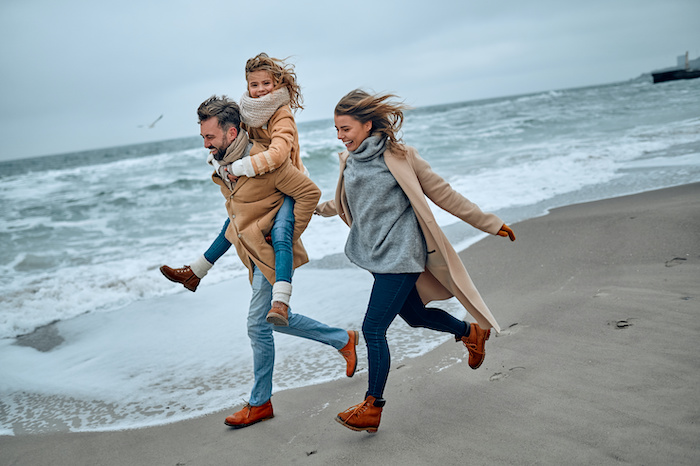 Try thinking of a few things that you or your family have wanted to do for a while and make a promise to try out some of these things in 2021. It will give you something to look forward to throughout the year without all the negativity of strict resolutions! Get your kids involved and find out what challenges they'd like to set for the year ahead.
To get you started, here are a few ideas you might like to include in your 2021 goals!
Plan a trip somewhere new
It's beginning to look like travel might be a possibility for 2021, but this doesn't have to be a grand (expensive!) long holiday. Why not pick somewhere within the UK that you've never been to or that you'd love to revisit with your little ones? It could be a camping trip, a national park or historic building, or one of the UK's many incredible cities! Put this on your list as something to look forward to when travel is safe and possible.
Learn a new creative hobby
Learning a new creative skill is a fun and productive way to set a goal for 2021. With so many resources online, including video tutorials, it's never been easier try out a new hobby in your free time. Why not try baking bread from scratch? Or pick up a hook and give crochet a go! Painting by numbers might be something you remember from your childhood but there are plenty of complex designs for adults too.
Make time for yourself
Set yourself the goal of making time to take for yourself. In the busy hustle and bustle of family life we often forget to take a little downtime to relax, but it's very important to make that time. So why not set the goal in 2021 of making sure you have a moment of quiet as often as you can to read one chapter of a book, listen to a podcast, or just relax with a cup of tea.
Learn a language
This might seem like a completely unattainable goal, but with apps like Duolingo, it's never been easier to learn a language! With just 5-10 minutes a day spent focusing on this goal, you'll make wonderful improvements throughout the year.