For first-time parents, embarking on a sunny holiday with a toddler, it can be a huge culture shock. The days of lounging around by the pool from morning until evening, sampling every one of the cocktails on offer at the pool bar, are now replaced by tag-teaming as you chase a small wobbly person around.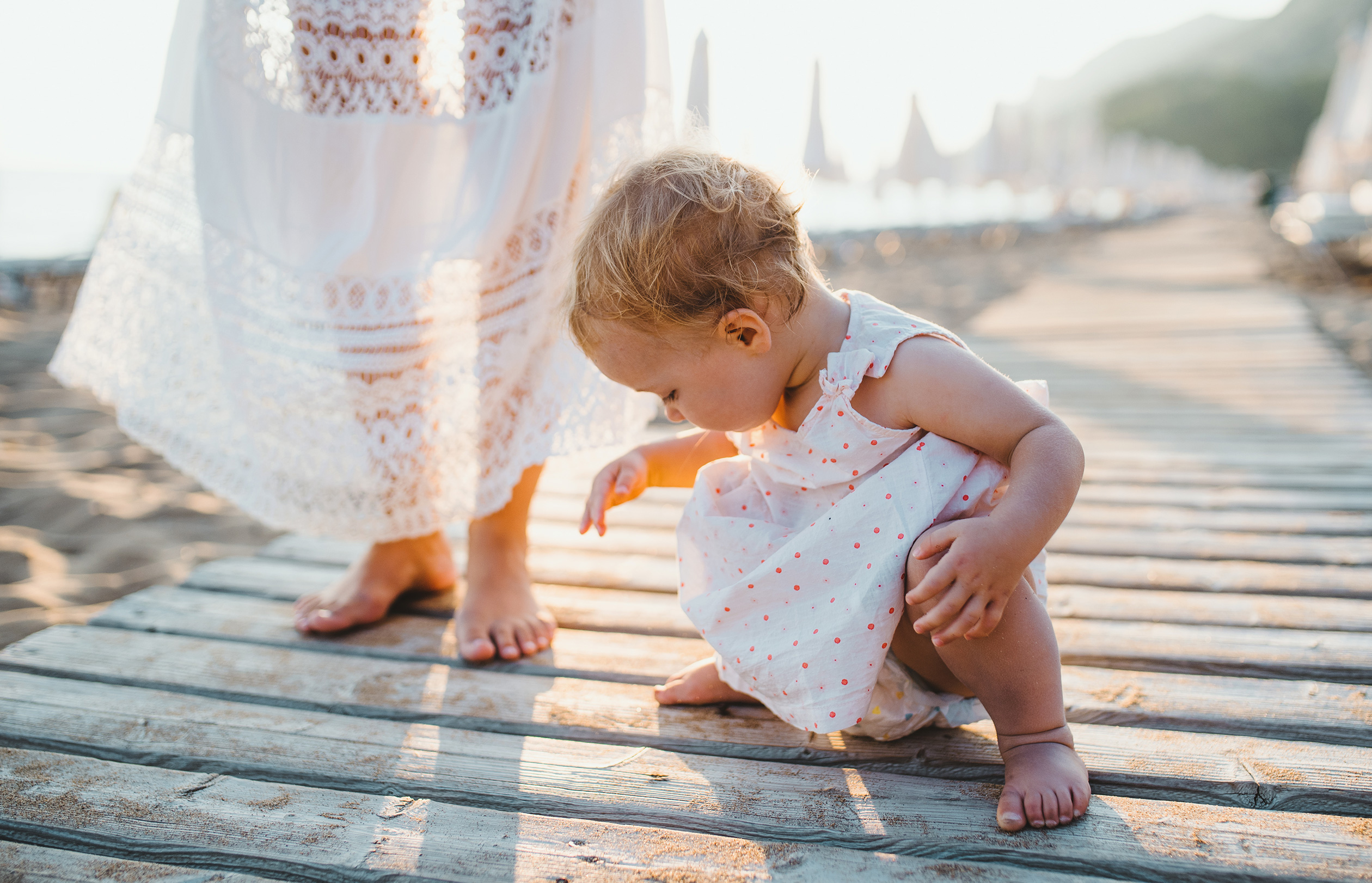 But, don't be put off the idea of taking your little one abroad for a holiday. For one, having pre-school age children means you get to go away during term-time, which means the prices are generally about half of what they are during the summer holidays!
Research
First thing's first – do your research. While previous destinations may have ticked every box for a relaxing break away from it all, you now need to make sure a load more boxes are ticked too.
Check the resort is child-friendly. While most children are happy pottering about in a kiddy pool with an inflatable ring or other water toys, you may find this isn't enough to keep your toddler's attention for the entire duration of your holiday. Opt for somewhere with a park, a kids' club, maybe even a crèche. Check out the local area for other things to do – such as a sea life centre, boat trips or a funfair.
Read Reviews
See what other people with toddlers say about the resort and how child-friendly it is. Take your time to shop around, after all this is your holiday too so you want to make sure it's right for everyone. Think about evening entertainment as well – while you may enjoy sitting back and watching a slightly dodgy Elvis impersonator at cabaret time, the chances are your toddler won't. Lots of places have children's entertainers, shows and mini discos earlier in the evening.
The type of accommodation you stay in can also help to make your holiday more relaxing and allow you some downtime. Opt for an apartment rather than a hotel room – that way you can put the little one to bed and enjoy some quality time sitting in the evening sun on a balcony or veranda.
Prepare
If you haven't already got one, invest in a lightweight stroller that reclines. Easy to take with you and perfect for nap times. Take little one for a little wander around the resort and hopefully, they'll nod off. When they do, pop the stroller under a parasol or other form of shade and enjoy a bit of quiet time to yourself.
Plenty of sun cream is a must, as are swim nappies – might sound obvious, but I lost count of the number of times the pool was closed on our first holiday abroad with our then two-year-old because of a poop. And no, ours wasn't the culprit! You'll go through a fair few of these every day, each time your little one decides three minutes is enough in the pool, then 10 minutes later wants to get back in for another three!