This Spring we have launched the Sudocrem Trampoline Challenge, where trampoline clubs can earn a whopping £1000 for their club!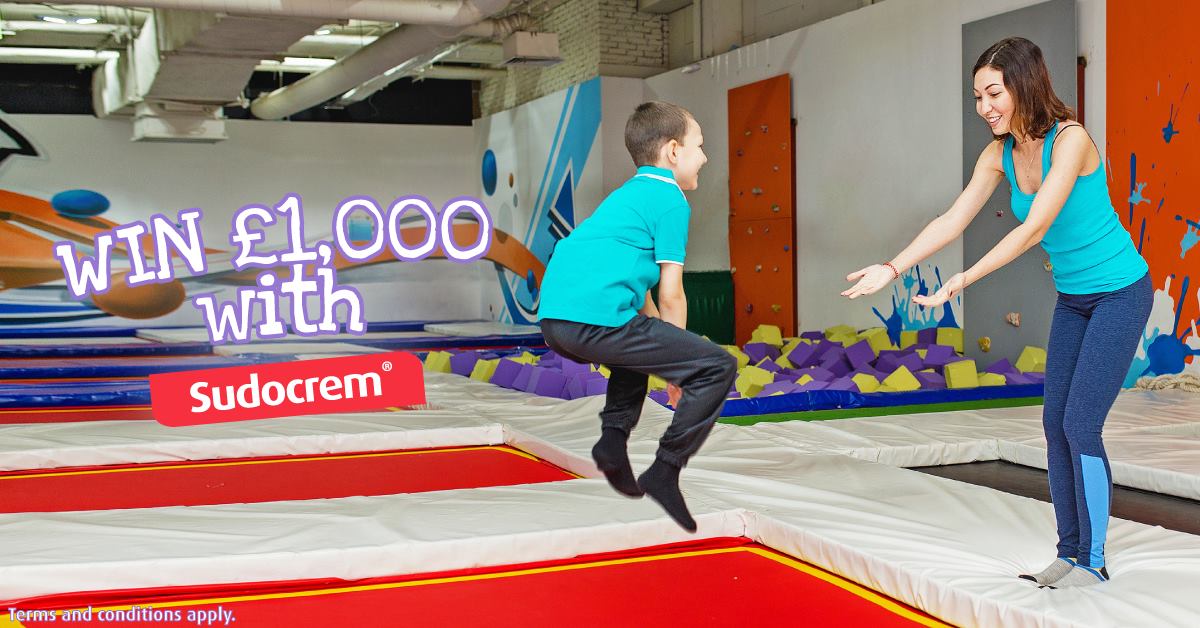 If you are a part of a trampoline club, you and your crew need to theme and choreograph your own trampoline routine especially for Sudocrem, film it and upload it for your chance to win the cash prize. Our favourite entry, drawn in March 2017, will bag the prize fund of £1,000 for their club. Go on, give it all you've got!
What are we looking for?
We're looking for entries that are expertly executed, show some seriously good air skills that involve club members of all ages… The rest is up to you!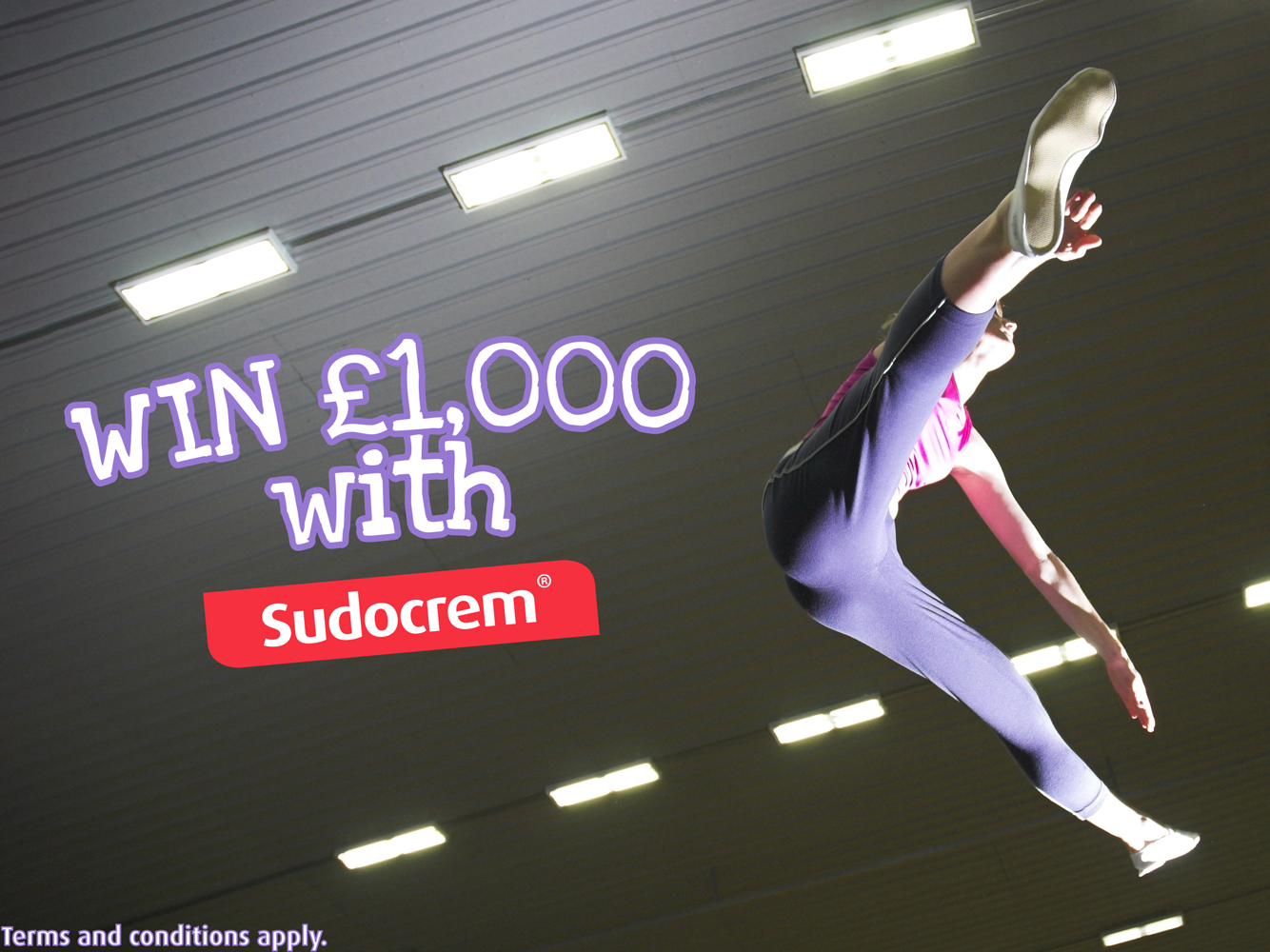 Entry instructions
Your video entry should be no longer than 2 minutes
Entries are open to UK Trampoline Clubs only and not individuals
There is no limit to the amount of people appearing in your routine
Each video will be reviewed before being placed live
Entrants uploading the video need to be 18 years+
There are two ways you can upload your entry!
Entry method 1
Upload your video to either Facebook, Twitter or Instagram using the hashtag #SudocremTrampolineChallenge
Your video will appear in the gallery within 48 hours
Entry method 2
Upload the video to YouTube
Submit your link to the upload link below
Your video will appear in the gallery within 48 hours
Upload Here.
When can I enter?
Campaign entry starts: 1st February 2017
Campaign entry closes: 19th March 2017
Always read the label.
Terms and conditions apply. UK residents only.