On Saturday 3rd September, 3 men set off from Hamble the Hamble, West of the Isle of Wight to Cherbourg: a journey of approximately 95 miles.
Michael Paul, Ian Roberts and Kieran Roche will attempt to row for 3 days across the channel including two of the busiest shipping lanes in the world, in the hope of raising over £10,000 for Save the Children and Cancer Research UK.
Sudocrem, Britains favourite nappy rash treatment, are proud to be a part of this charity attempt. Clare Young, Group Marketing Manager at Sudocrem said: "Sudocrem is delighted to sponsor the C2Crossing team and to provide Skincare Cream to soothe any soreness or chaffing from their marathon effort.  Well done lads."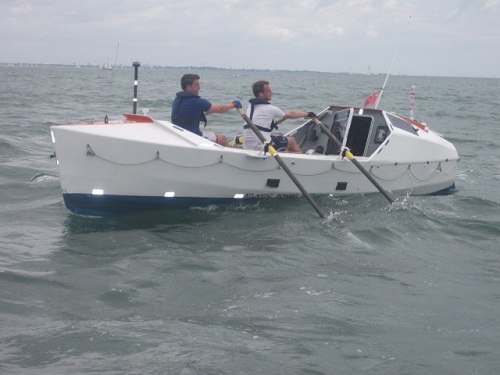 The guys started training 12 weeks ago, and to date have rowed over 100 miles on a route to and from the Isle of Wight from Hamble in unpredictable and challenging conditions.
The boat being used is well up to the task. Medillion has successfully been used four times to row the Atlantic.
You can follow the final leg of their training and the challenge itself via Twitter and watch video updates at C2Crossing.com.
Donations can be made directly through their Just Giving site and choose whether to donate to Save the Children or Cancer Research UK.
Good Luck Gents!