Whether you're planning a day trip to the coast, a BBQ with friends, paddling pool fun or just lazy days in the sun, here are some summer essentials for parents.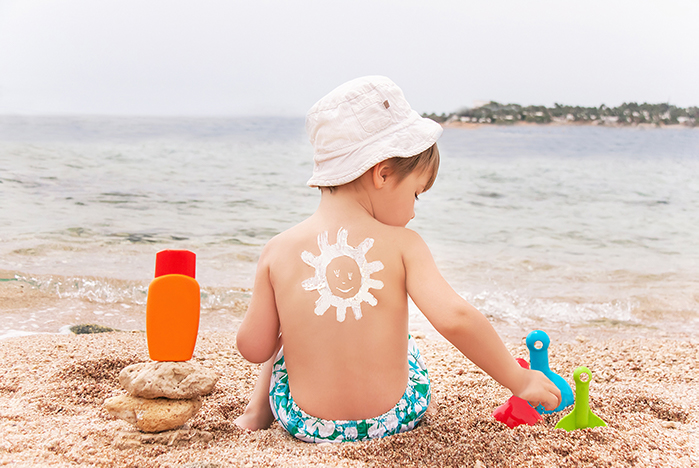 Sun cream
It seems obvious but sun cream is the must-have for parents in the summer. A child's skin is much more sensitive than adult skin, so the NHS recommends at least SPF30 sunscreen. If possible, cover your child with suitable, light clothing and apply sunscreen to all areas that aren't covered, like the face, ears, feet, back of the neck and back of the hands.
Sunhat
It is easier said than done, but it's incredibly important to cover your child's head any way that you can. Get them to wear a hat during the hottest parts of the day as well as sitting in the shade. The more that you can keep the sun off of their head the better. If you can get them to wear sunglasses too, then that's ideal – there are some really cool kids' sunglasses available and they will like choosing their own design.
Shade
While it may not always be possible, try and avoid being out in it for extended periods of time between 12pm and 3pm. This is when the sun is at its strongest and when your little one is at most risk from the harmful rays. If you don't have a shaded part of your garden, there are many pop-up sun shades available that you can take with you on your travels too.
Fluids
Make sure your child has access to water throughout the day and encourage them to drink regularly, particularly if they've been running around playing.