That golden orb in the sky is getting brighter—yay! But also, that means brushing up on suncream guidelines. Here's how much, how often, and exactly what type, to apply.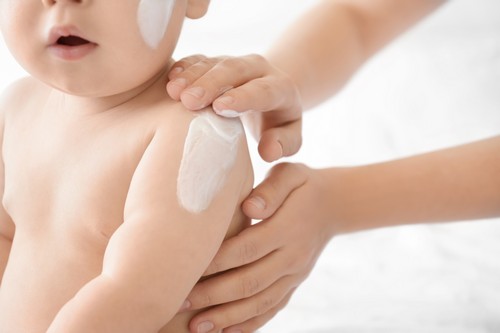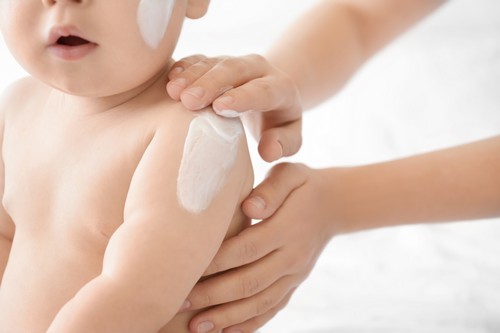 Everybody needs protection against sun damage, but young ones are especially sensitive to the rays' effects.
The two terms you should commit to memory are SPF (Sun Protection Factor) and UVA rating.
SPF indicates level of UVB ray damage prevention, aka sun burns, while UVA ratings refers to how well the product protects against rays linked to premature ageing and skin cancers (4 or 5 stars are considered good).
According to The British Skin Foundation (BSF): "For children, we recommend using a sunscreen with a high SPF, like SPF50, as children's skin is more delicate and more sensitive to burning."
So how much is enough?
The answer is actually child-dependent—the proper question is—how should you apply it?
Explains Nikki Smith, Cancer Research UK's Senior Health Information Officer:
"It's important to remember that the application is the most important thing – making sure you're getting enough on and putting on a thick enough layer.
"Most people only put on half the amount they actually need," she says. "So, put on a lot more than you think, and keep reapplying throughout the day."
Nikki also emphasises that the type—mineral or chemical—is less important than thorough coverage: "[A]pplication and re-application is the most important thing."
One last thing; check the expiry date on your sunscreen. Unlike your favourite perfume, this is one product that won't do to hang onto. The usual window is around 1-3 years, which seems like ages, although if you miss it, you'll risk unpleasant burns for your little ones.
Via madeformums.