The indoor season is nigh upon us. Goodbye summer. Goodbye sunshine. And goodbye long afternoons sans the pressure to continuously entertain small humans.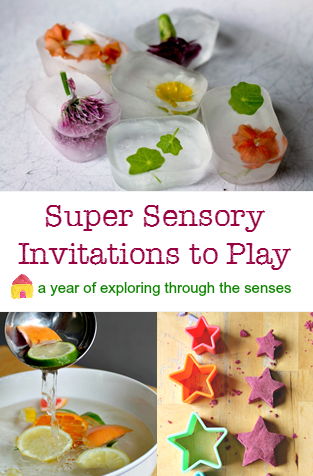 But don't panic — if you need to ward off the impending cabin fever that winter brings, and don't want your young ones stuck in that mind-sucking screen-time rut, this eBook, chock-a-block full of sensory play ideas, will keep you all going until the sun shows his face again.
Super Sensory Invitations to Play is actually a whole year's worth of sensory play resources, linked to the major festivals and changing seasons, and including a wide variety of sense-stimulating (and budget-friendly) materials, from water, ice, shaving foam, dough, clay and rice, to paints, sand, sensory tubs, sensory soups, 'goop', and bucketloads more. The tutorials are all easy, simple, and (most importantly) FUN ways to boost little ones' play and learning experiences.
Compiled by Cathy James of nurturestore.co.uk, who has worked as a teacher, daycare owner and crèche assistant, the 52 creative recipes take inspiration from Cathy's many years working with kids of all ages, and the result is a failsafe tome that'll keep toddlers, preschoolers, and elementary-aged children busy as bees for aaaages. (Some of the ideas are even suitable for babies.)
And of course, even when the rain clouds roll away, there's plenty of pages dedicated to unplugging kiddos from the tech, getting 'em outside and connecting with the environment.
Super Sensory Invitations to Play is a digital eBook – which means you can download it right now and start using it before the boredom gets the better of the brood.