According to a recent survey by children's gift retailer Born Gifted, only 12 per cent of the 800 parents surveyed have taken their child or children (under the age of 16) to a festival. The children were a mix of all ages although, perhaps understandably, only 1 per cent of parents were brave enough to bring a child under the age of one!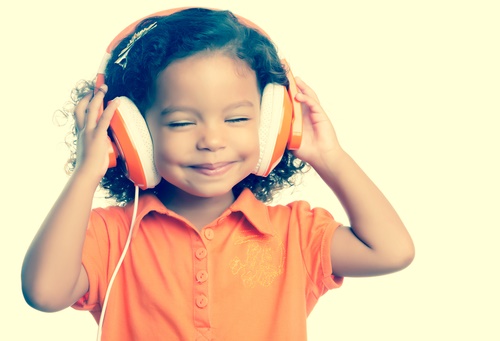 The top three most attended festivals in our survey were (1st place) Lollibop – the largest UK kids-orientated festival; (2nd place) Glastonbury and (3rd place) Camp Bestival. This was taken from an impressive list of 33 different UK festivals attended by our parents and their offspring.
Adults were asked whether or not they had enjoyed themselves and an overwhelming majority (82 per cent) reported that they had an amazing time; although 15 per cent of those admitted they might enjoy a festival experience more without the kids!
The mini-revellers also seemed to enjoy their first festival experiences (according to their parents) with 85 per cent loving it, 12 per cent thought it was OK and only 3 per cent were not happy campers.
The number one 'must-have' festival essential voted for by a third of parents was wet wipes! Other notable must-haves included food/snacks (15 per cent) and loo roll (11 per cent). Other remaining essentials that got a mention included water bottles; ear defenders (for young children); sun cream, hand sanitising gel; chair/stool; sun hat and wellies.
Parents surveyed also offered some top-tips on how to improve the overall festival experience:
Have some games/activities/colouring/books at hand if the kids get bored
Ensure your kids wear a wrist band with your mobile number
Dress children in bright/eye-catching clothes so you can easily spot them
Takes lots of sweets for lagging energy levels
Bring some of your own food otherwise it can get very expensive
Use walkie-talkies to keep in contact with older children (phone signal can be patchy at best at many festivals).
Interestingly despite these concerns a third of the family-festival-virgins said they were planning to take their kids to a festival in the future. When asked what would 'seal the deal' for them, the most popular answer (21 per cent) was a lower ticket price or even free entry for kids. The two other most desirable qualities were a 'family-only' event and 'better family facilities'. Four per cent of parents said 'guaranteed good weather' would persuade them to attend.
Would you take your child to a summer festival?