Kids (at the worst of times) are like cats. Give them a teensy window of opportunity for escape, and they'll disappear before you've even blinked a weary eyelid – usually remaining invisible just long enough for you to launch into call-the-national-guard-panic.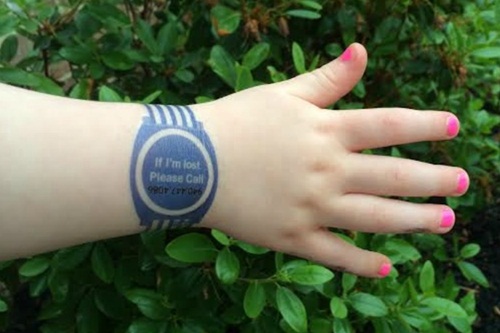 Then the little tykes suddenly materialise out of nowhere; totally oblivious to the pandemonium they've caused, and cheekily expecting a welcome-back snack.
Which is why customised Emergency Contact Temporary Tattoo Watches are particularly handy. When you're out and about with your littlies, 'tagging' them with your contact details will make you feel more at ease about excursions, and the fun, bright design of these temporary tattoos means no hassle in getting the tots to wear 'em.
You receive 8 tattoos in a set, all personalised with the style of watch kiddo would like and a primary caregiver phone number; perfect for amusement parks, family holidays, or school field trips – letting everyone know if your child is lost, who to call!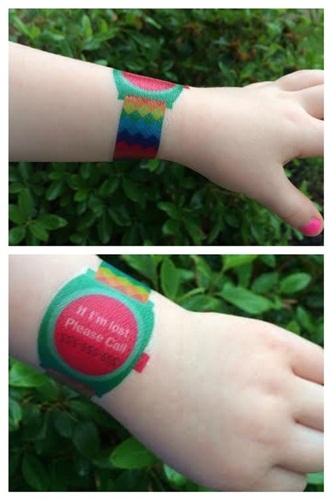 The return-to-sender accessories are also super easy to put on & take off; application in one minute or less, and easily removed with some soap and water — so the only thing doing a vanishing act is the tattoo, when you're done with it.
Available HERE.
Source: http://coolmompicks.com/blog/2015/07/08/emergency-contact-number-temporary-tattoo-watch/