Reading the same favourite bedtime story repeatedly night after night might bore you to tears, but your child is soaking up the details as you read and will likely learn more new words than if you were to read from a different book every night of the week.
This is the finding from research led by Dr Jessica Horst from the University of Sussex.
Her team conducted a study that tested the impact of reading the same new word in the same book three times versus reading the same word in three different books, and revealed that children reading the same book were more successful at retaining the new words than those who read the same new words in three different books.
So, which is your children's favourite bedtime story? Here are some suggestions for timeless fun, night after night…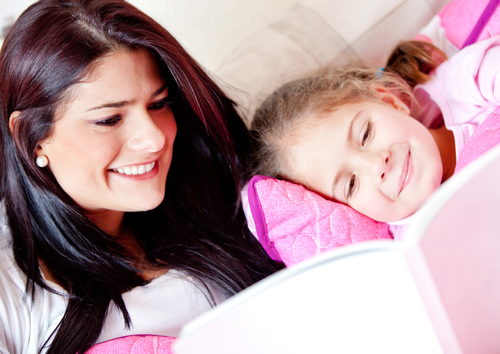 The Very Hungry Caterpillar, by Eric Carle, an excellent tale that many of us remember from our own childhoods, but which still sparks children's imagination today. Contains counting, days of the week, and a whole host of treats for foodies!
Each Peach Pear Plum by Janet Ahlberg is a classic book that contains all your favourite nursery-rhyme characters, providing you can spot them all!
Aliens Love Underpants by Claire Freedman and Ben Cort. A riotous tale about extra-terrestrials making a bee-line for your washing line!
Ouch! I Need a Plaster! by Nick Sharratt – a favourite among my children for its rhyming, counting, and opportunities to empathise over bumps and bruises!
For reluctant readers, magazines and comics of their favourite TV characters can provide an opportunity to read with children who are less open to books, and will keep their interest while you encourage them to look at pictures or words and listen to a verbal story