Brooklyn artist and storyteller Ida Pearle makes indelible those moments we wish we could press like flowers and return to again and again – the moments when our children are still filled with wonder for the big, wide, world and all of its secrets.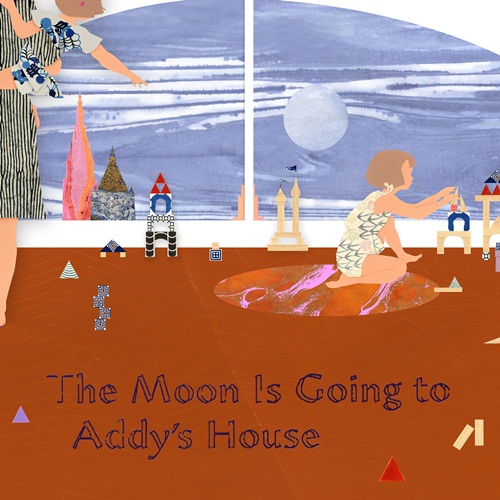 Pearle's new book, The Moon is Going to Addy's House, is a beautiful, unique look at the dusky hours that precede bedtime, and how that magical nightlight in the sky – an endless source of fascination for children everywhere – is not only a cue for the end of play and busy days, but a constant, faithful presence forever watching over slumber.
Addy, a recurring, endearing character in Pearle's stories, has been at a playdate in the city and she's headed home for bed. As the family drives through the buzzing city, over the Brooklyn bridge, and toward their house in the country, the moon remains ever present, popping up in different sizes, hues, and quadrants of the sky. Addy is transfixed by her travelling companion as it illuminates the journey home and casts a warm, comforting glow upon her as she gets ready for sleep.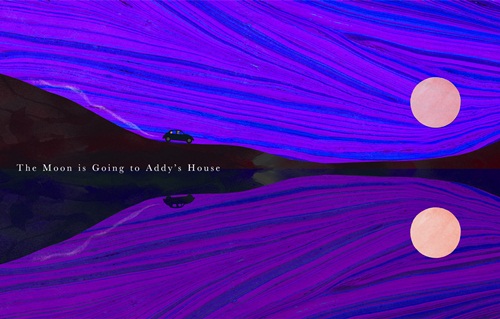 In a spellbinding choreography of collage, colour and texture, Pearle's cut-paper illustrations (sumptuously patterned with marbled, speckled, dotted, floral and geometric designs) vibrate with energy and movement; zig-zagging, swirling, and softening as the children's frenetic vigour waxes and wanes with the falling darkness, giving way to the soothing cadence of ritual – bath time, storytime and bedtime – and all set against the unchanging backdrop of the lunar light.
The story's visual style is distinctly reminiscent of Ezra Jack Keats, but so too is the inherent sensibility; a recognition of the simple joy of childhood, and that untainted, deeply-felt emotional connection to that which we have long forgotten.
The Moon is Going to Addy's House is a treasure that your children – and you – will want to revisit again and again.
Available at Amazon.co.uk