Becoming a mother is categorically, universally mind blowing—and more than just in the philosophical, psyche-shifting way; there are a million everyday things you have no clue about until your baby is born (no matter how many books you read beforehand).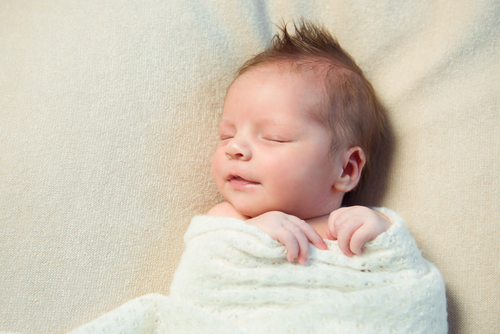 MotherandBaby asked mums what the most surprising thing about mamahood was, and their answers range from the entirely relatable, to the not-so-much:
There's the practical caveats—
"Your baby has more things and takes up more room than you think."
"How much you of a difference having a good strong support system at home makes."
"How much of a mission leaving the house is!"
"Postnatal depression is…so much more common than anyone will tell you."
"No one really tells you about your sore bits after giving birth and the fear of having your first poo!"
The not-so-relatable (but great if it happens for you)—
"Labour isn't scary and was rather enjoyable!"
And the running theme that will characterise your life for at least the next ten years—
"In the early days EVERYTHING is about sleep."
"Sleep deprivation is one of the most difficult things to deal with.."
Closely followed by the revelatory capacity of a human to endure—
"How far it is possible for a human being to survive on caffeine and sugar.."
Then there's the reassurances—
"How naturally being a mummy comes to you when you've had zero experience with newborn babies."
"How strong mother instinct is! It's like you can sense when your baby is about to wake up or you can sense if something is wrong."
And the soppy (but real) stuff that makes it all worth it—
"I never knew how hard it was going to be, but at the same time I am experiencing a deep love that I never knew existed!"
Can you relate? What surprised YOU most about becoming custodian of a tiny human?
Via motherandbaby