Being a new mum can be overwhelming with so many things to learn, adjusting to a new way of life and taking care of your little bundle of joy.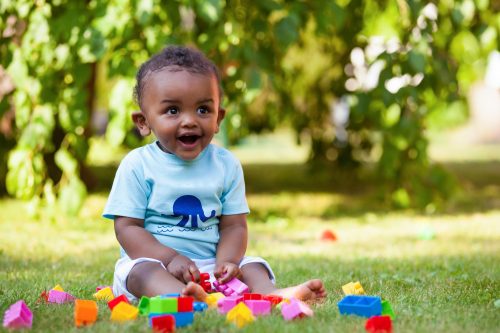 During the summer months, there can be even more things to think about – from the best way to clothe your little one to how to keep them cool at night and stay safe in the sun. But don't sweat it – here's a little survival guide to help you keep your cool.
First thing's first, what's the deal with being out in the sun? According to NHS guidelines, babies less than six months old shouldn't be exposed to direct sunlight. Their skin contains too little melanin, which is what provides some protection from the sun and its UV rays. Over six months of age, children should be protected with the highest factor sunscreen, which should be applied regularly.
But, don't think you need to be housebound on a hot day – there are lots of activities you can do with your baby. Take a blanket outside under a tree or another shaded area and, depending on their age, you can practise some development skills, such as tummy time, feeling the grass and playing with other toys. Almost anything you do inside can be taken outside into a shaded area.
Keeping baby cool can be one of the challenges for new mums during the summertime. Keep clothes to a minimum and have as much nappy-free time as you can. During the day, keep curtains or blinds shut in the room your baby sleeps in to keep the sun out and make it cool for the night. Use a fan to encourage airflow round the room.
Keep your cool too! It's important you keep yourself cool and hydrated in the summer months as well. Being a mum is a tough job at times, and very tiring, which can be exasperated by the heat. Drink plenty of water, make sure to use sun cream when you go out and about, to take your time doing things and, importantly, chill out as much as you can!