Who knew Microsoft Excel could gift parents everywhere peace of mind when it comes to the nightmare of baby sleep?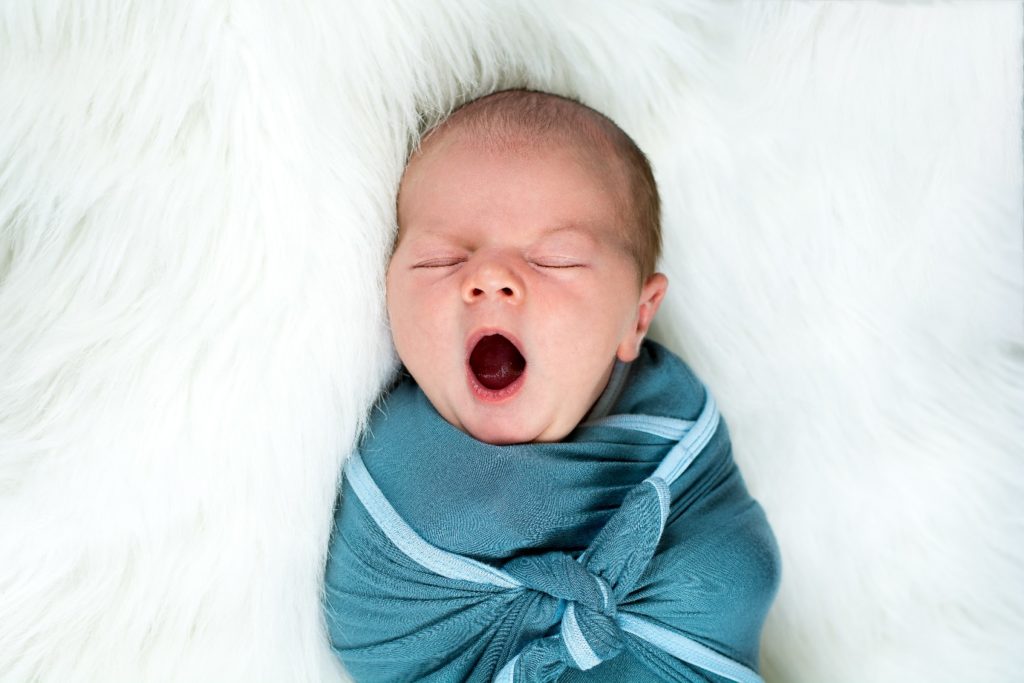 Newbie dad and Reddit user jitney86 has come up with a graph to depict the pain of sleepless nights in all its visual horror; tracking his baby's feed and sleep cycles from 3 months to 17 months.
The impetus behind the dad's data collection was largely to provide some sense of order—or at least understanding—amidst the craziness that is newborn parenting.
The result, no doubt unintended, was a picture of pure unpredictability…and then, something resembling sanity.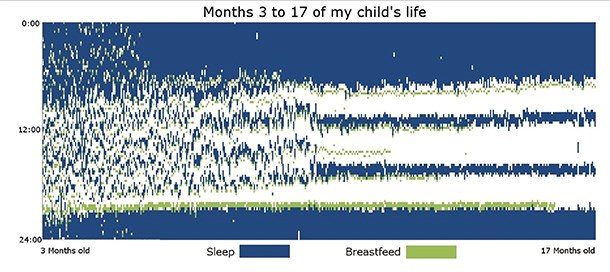 The chart indicates baby's age along the bottom, hours in the day along the side, and then green for time spent breastfeeding, white for periods of wakefulness, and blue for the blessed respite of sleep.
The conclusion? Don't clutch to any semblance of schedule for at least the first six months. And don't get too excited until you're waaaay past the first year.
The Internet thanks you, jitney86. Well; not so much for inspiring dread—but for the light at the end of the tunnel, a teensy bit of certainty in the face of chaos.
Via madeformums