The Wombles of Wimbledon. Remember them? They've been on my mind of late: one of my school friends had a dachshund that looked exactly like a Womble and was accordingly named – suffice to say I've been seeing sausage dogs a-plenty of late.
Elisabeth Beresford wrote about the furry, long nosed cuties, which lived in burrows and helped the environment by collecting and recycling rubbish in creative ways. As a bona fide hoarder and collector of much 'rubbish', I loved the stories detailing the adventures of Beresford's precious little eco warriors.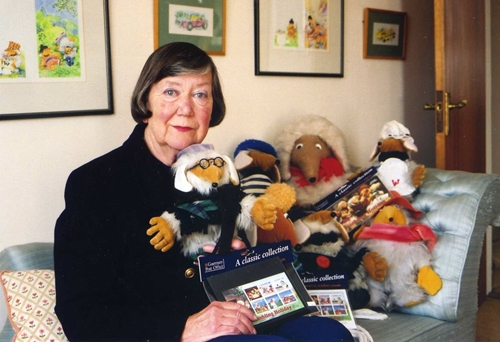 "Make good use of bad rubbish" – such a cool little lesson for our children, The Wombles of Wimbledon, still teaching children valuable lessons. The Wombles are also vegetarian.
There are five books in the series: The Wombles (1968), The Wandering Wombles (1970), The Wombles at Work (1973), The Wombles to the Rescue (1974) and The Wombles Go Round the World (1976) – all written in the '70s but never out dated. The message is sustainable: keep our planet clean.
And for those of us who appreciate a little social commentary thrown into our 'kids lit', Wombles aren't all that fond of people – we're a rather untrustworthy bunch apparently.
The books are fab! And so is the TV series – visit Amazon for some great deals, and share your love for Wombles with your kiddies! I am for sure!
Who is your favourite Womble character?