Being a new parent can be a stressful time for anyone, but there is a different set of challenges for new dads. Here are some things you might not have heard before, to help you prepare when the time comes!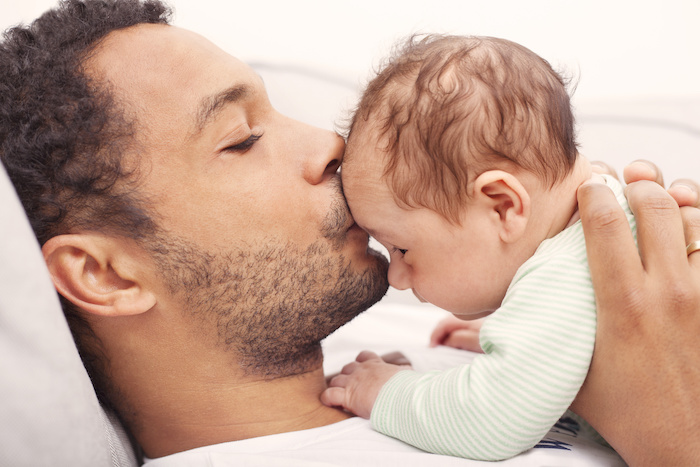 Mental health
It's very common for mums to get the 'baby blues' after they give birth, making them feel tearful, sad or anxious. This should only last two weeks, but if it persists longer or starts later down the line, it could be postnatal depression. Your partner may need extra help and support for her mental health after giving birth, and it's good for you to be receptive to her needs and to encourage her to seek advice from a GP if needed. Encourage your partner to open up to you, and try to listen to the way she's feeling.
Whilst mental health struggles in mothers is something lots of people are aware of, it's also completely normal for new fathers to struggle with their mental health in those early days, but for one new dad in ten it can develop into depression. This makes it equally important to look after your own mental health, seeking help and advice if you need it. But also crucially, make sure you and your partner communicate effectively about your emotions and open up to each other. Talking about mental health and supporting each other is so important in both your relationship and parenthood journeys.
It's a balancing act
You'll need good time management skills – dads are expected to take on a lot, especially if you're working full time too. Making sure to help your partner, spend time with your little one, manage your work, and look after yourself is hard, so it's important to find a balance. But, no one can be expected to manage everything alone, so just remember that asking for help in any aspect of your life is okay and a positive thing to do!
They'll pick up on everything you do
You might not realise until you've got a little one toddling around, but they'll learn everything they know from you, even things you don't realise you're teaching! So, think about the example you want to set for your little one, and what habits you want them to pick up for themselves. Whether that's tidying up after yourself, telling them you love them every day or folding clothes before bed – show them the way you would like them to act through your own behaviour.
Changing tables
Changing tables in men's bathrooms are few and far between, and often men's bathrooms aren't the most hygienic spaces. Think about investing in your own portable one, that you can keep clean to alleviate some of the difficulty of finding a clean and private space to change your little one.
Anxiety is normal
You might find yourself feeling anxious when someone else holds your baby, even if you know they're safe, or when you have to go back to work and leave your little one for the first time. But if this is hard for you, it's totally normal and okay to feel this way. Talk about this with your partner and try to prepare for these feelings.