When searching for help on simplifying my house, I spotted the URL zenfamilyhabits.net in the Google listing, and just couldn't resist paying it a visit. There I found a collection of great articles aimed at simplifying and, thereby, enhancing family life.
One of my favourites was "7 Time Management Techniques For Real Families" , which gives great tips about streamlining family life, giving you more time to enjoy each other while also making sure that nothing and no-one gets forgotten.
Here's a summary of the advice from writer Sherri Kruger:
1. Limit commitments. Reduce the number of committees, groups, teams and activities you participate in. Choose only those that are really important to you and that you are happy to be doing. Learn to say no.
2. Focus on real deadlines. The thing with deadlines is a lot of them are self imposed. Instead, focus on those that must be met. Things like bill due dates, doctor appointments, birthdays, and taking the garbage out on garbage day.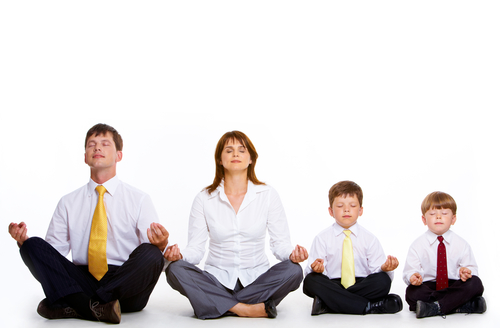 3. Create a family calendar. This can be as high tech or as low tech as you want it to be. The key to a useful family calendar is that it should be easy for everyone to use and accessible to everyone.
4. Get the right tools. Decide on what tools [computer-based or paper calendars] will work the best with your family. Consider color coding each person so their responsibilities and commitments are immediately obvious.
5. Be realistic. You are not Superman/Superwoman. There is no way you can be in two places at the same time. Consider and reconsider adding any more responsibilities to your family and start saying no. Every member of your family should feel their needs are being met and not neglected.
6. Reduce clutter. It's difficult to be efficient and to manage your time wisely if you are constantly rummaging through piles of paper, mounds of clothing, boxes and papers. Reducing clutter can help your family to run like a well oiled machine. Start by clearing a spot for your family calendar or message centre and work out from there.
7. Work as a team. The best way to get everyone on board is to include them. Include them in the brainstorming, organizing, shopping and executing.