In an age of mobile phones, games consoles and interactive TVs, good old-fashioned games can often be forgotten about. While technology undoubtedly plays a role in modern-day parenting, there's an array of fabulous traditional games that kids will love, while you'll enjoy a little wander down memory lane.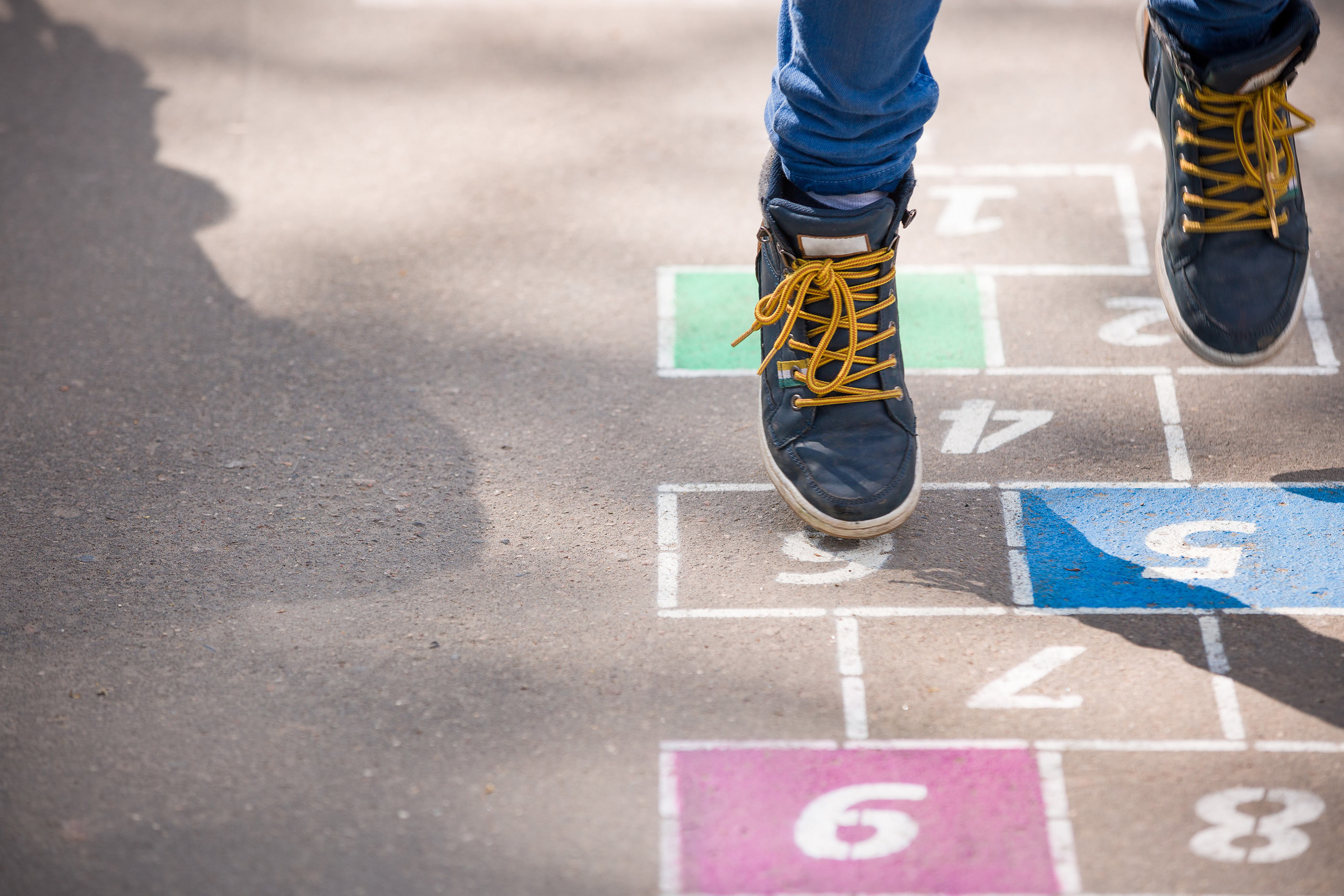 Hopscotch
Any number of people can play this age-old favourite, and all you need is some chalk, a rock and a bit of outside space!
Snakes and ladders
Simple and easy for all ages – and great for helping little ones with their counting and recognising numbers!
Marbles
With supervision, of course! There are lots of variations of this traditional game, and kids of all ages will love the pretty patterned marbles!
Simon says
This can be played just about anywhere and needs absolutely no equipment! It's also a good game for nurturing motor skills in young children.
Tag
Again, such a simple idea but so much fun! This game also has the added benefit of being a good way to get your little ones exercising and burning off energy!
Musical statues/bumps
Why reserve these great games for birthday parties? Pop some music on, dance away and all the family can join in and have fun!
Pin the tail on the donkey
Perhaps using sticky tack may be better than a pin! You could get your children to draw and colour in the donkey and make the tail too.
Chinese whispers
Great if there are a few of you – and a fun game to play, anywhere at any age. Adults and children will be kept amused for hours with this simple idea!
Sleeping lions
Potentially a good little time-out for parents! Get the kids to lie as still as they can with their eyes shut while you try and make them move or laugh.
Hide and seek
What kid doesn't love a game of hide-and-seek? The whole family can join in and have fun, plus it helps your little ones with their counting skills too!