October means that the next commercial event is upon us – Halloween. I don't know whether my memory is failing me, but I really don't recall this being a big 'thing' when I was a kid. It happened, but huge parties were not really a thing, neither was crazy decorations or weird and wonderful costumes. We might have popped a mask on and knocked on a couple of doors with a carrier bag to collect a few penny sweets.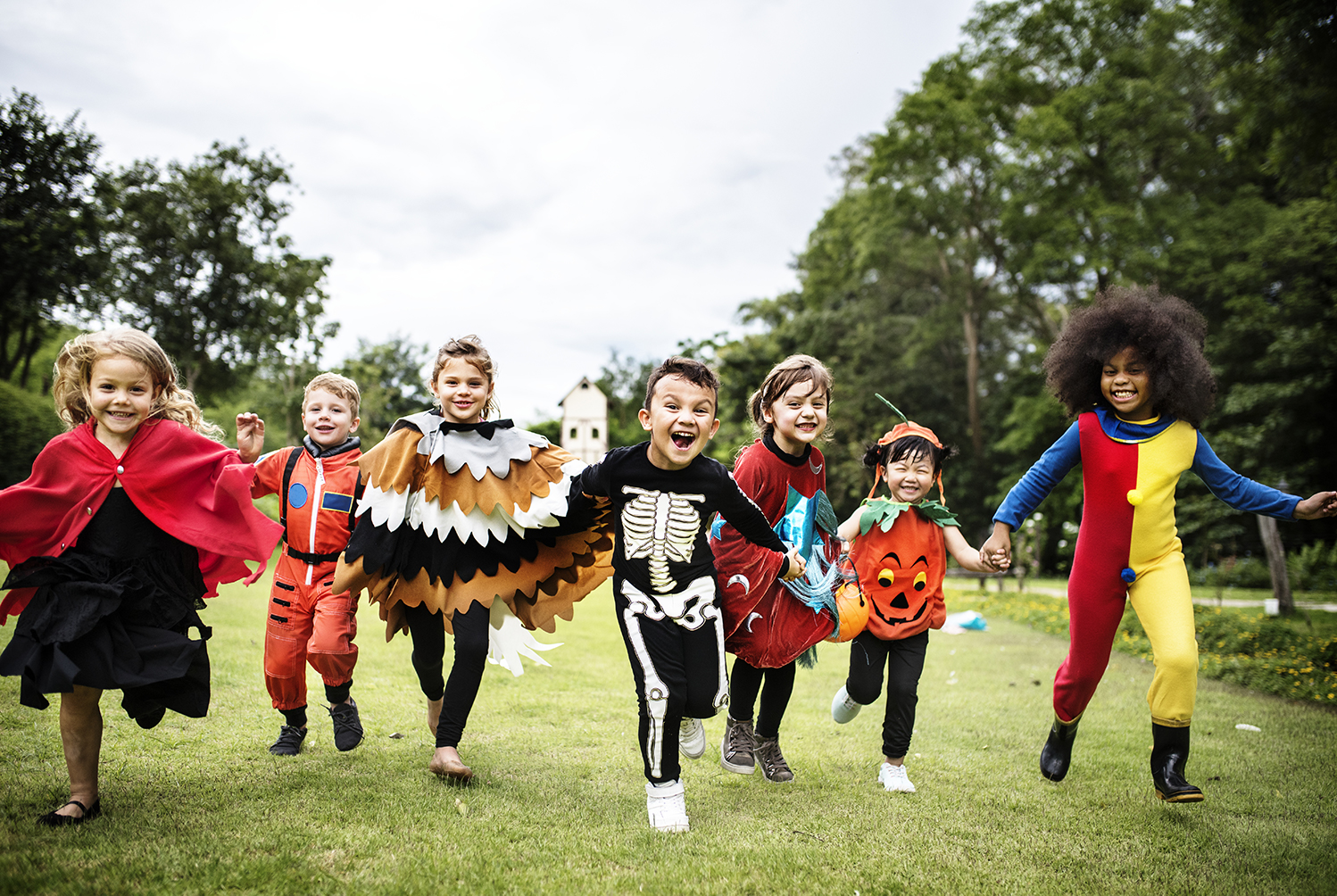 But now, it's HUGE! The second the kids' uniform aisles are cleared in early September, they're replaced with the widest array of spooky decorations, novelty ornaments and face painting kits you can ever imagine! Love it or hate it, October 31st is the day when you'll either turn your lights off and close all the curtains or light your carefully carved pumpkin and place it strategically on your doorstep, while you await the first knock on the door so you can start dishing out the giant pot of Haribo you've bought specially for the occasion.
Most kids are in their element. Dressing up, getting to go out after dark and collecting hoards of sweets and treats in their pumpkin-shaped baskets and bouncing off the walls long after bedtime. Evolving from the original 'trick or treat' it really should be named just 'treat' now, as no tricks are really involved, thanks to the etiquette of knowing the signs for which door you should or shouldn't knock on.
Love it or hate it, Halloween has become a major event and it seems to get bigger and bigger every year. Sweets and scares aside, here are a few facts you might not know about this spooky day.
Halloween is traced back to a 2,000-years-old Celtic festival called Samhain (pronounced as SAH-wen), which was celebrated at the end of the summer harvest.
Turnips were used for carving before pumpkins.
Almost 99% of pumpkins sold each year are used for carving at Halloween.
In 2018, consumer spending on Halloween products in the UK was £419 million.