There is so much baby paraphernalia saturating stores, shelves and Google that it's sometimes difficult to think of something entirely original to give as a congratulatory birth gift.
If you're looking for unique gifts for babies, definitely check out My1styears.com.
Names and birthdates impress the usual baby accessories; blankets, bibs, towels, teddies, onesies and sleepysuits but the best are the personalised shoes. The sheepskin booties are way cute but for an extra bit of urban-chic, a pair of High Top Trainers embroidered with baby's name make an awesome gift.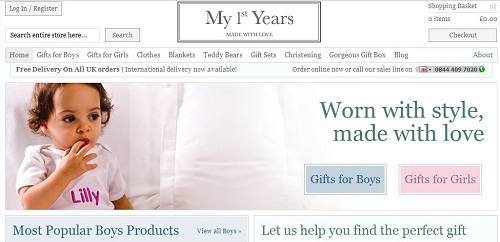 The trainers are made from quality canvas upper and a soft nylex lining to ensure baby's comfort. They are also easy to place on and off baby's feet, and provide extra support with its high top features. Talk about 'too cool for school.'
The gift sets are also worth considering. The luxury 8 piece set comprises booties, High Top trainers & Multicoloured High Top trainers, a teddy bear, a 6 piece outfit, a hooded towel, a 3 piece bib set and a lovely fleece blanket.
There is also a 6 piece set, minus a pair of trainers and with a smaller outfit ensemble.
CLICK HERE to check out the site.