When the weather starts to take a turn for the worse in mid-September, it's the perfect time to get crafting. And what could be better than getting crafty with Aquabeads?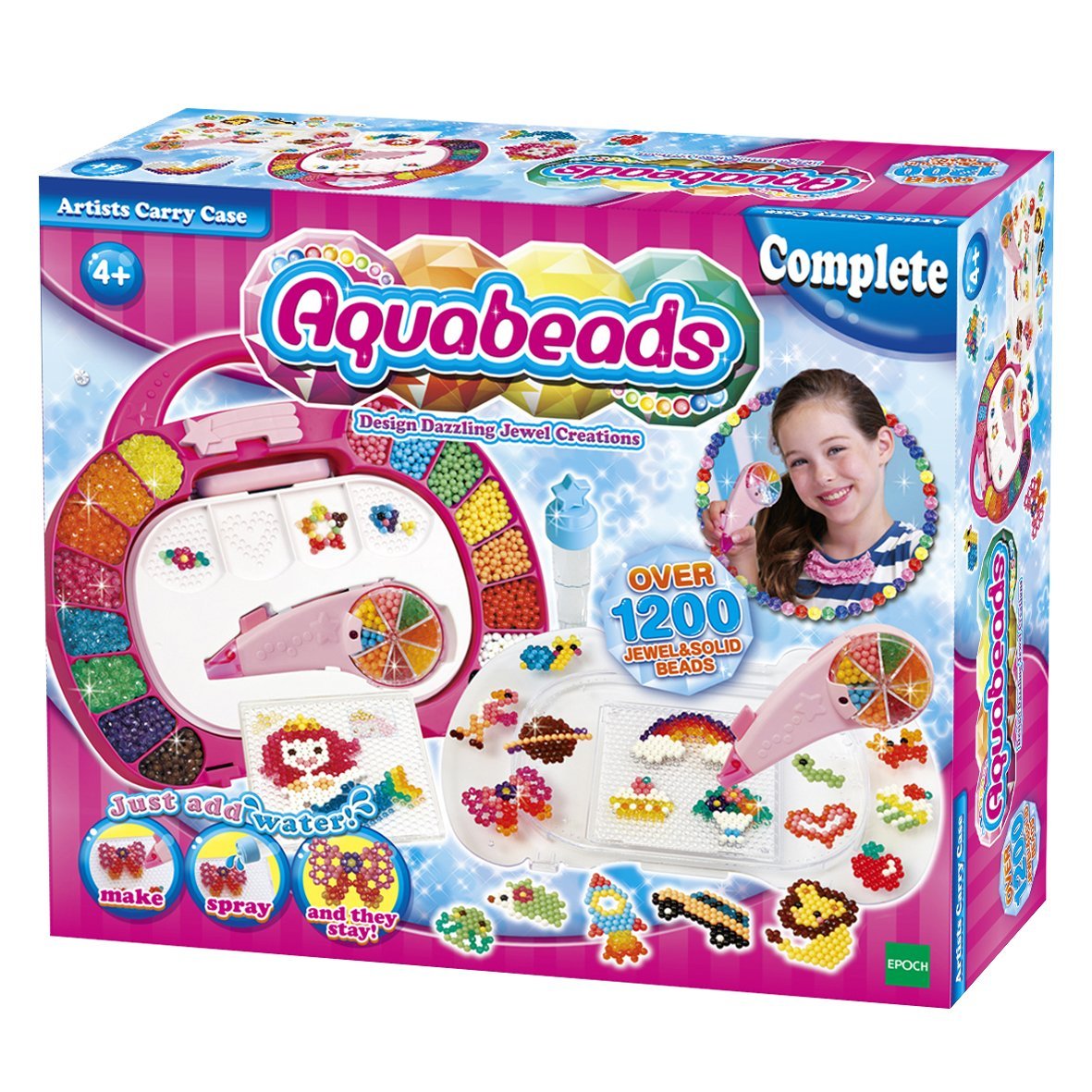 Aimed at kids between 5-8 years, the Artist Carry Case is the ultimate Aquabeads product.
The set comes with the Rainbow Pen dispenser which allows you to switch easily between colours when making your designs. Containing over 1,200 beads in an attractive colour palette storage station the creative possibilities are endless. With beads in 16 different colours this is the ultimate Aquabeads set. There are 6 template sheets and as an extra little bonus this set also connects with The Beginners Studio.
Just arrange your beads on a layout tray, spray with water, and wait for them to set.