Sometimes it can be a struggle to get children outside – the lure of toys and TV is often too strong. But by making outside time fun, little ones will be keen to explore and exercise without even realising.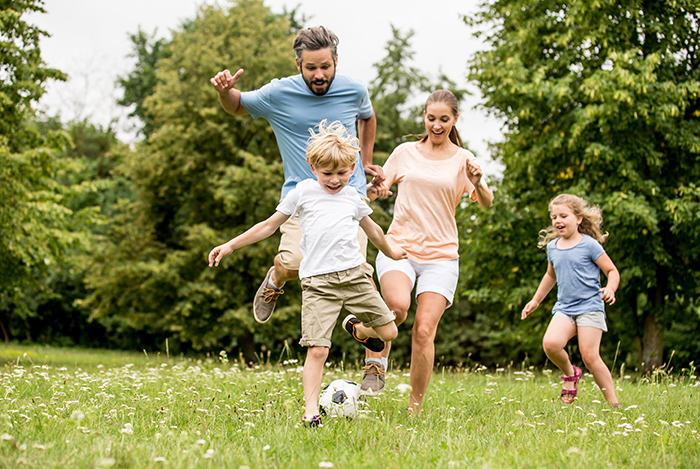 Let them get wet, dirty and messy! It doesn't matter if the weather's not good, kids love to splash in puddles and get muddy. Pop old clothes and wellies on and let them get as grubby as they want to.
Give your children an outdoor challenge. This could be anything from seeing how many sticks or rocks they can find on a walk, to uncovering as many different bugs as they can in the garden.
Have a family sports day by setting up popular games and races in the garden. You could make it even more exciting by awarding certificates, medals and other prizes.
Make an outside den with sheets, blankets and cushions or, if you have one, pitch up your tent in the garden and have a camp out. You can read a whole post about having your own camp out here!
Ask your little ones to help with the gardening and they'll have a sense of purpose while being outside. With supervision, you can show them how to prune flowers, pull up weeds and plant seeds.
Take indoor toys outside so they can explore with them in new ways. Building blocks, figures, trucks, slime and all kinds of other things can be completely new and exciting when played with outside.