When it comes to weaning, the first thing you need to do to keep your sanity is to succumb to the versatility of food by accepting that it does look great as wall art or clothing embellishment – if observed at a certain angle or in a certain light.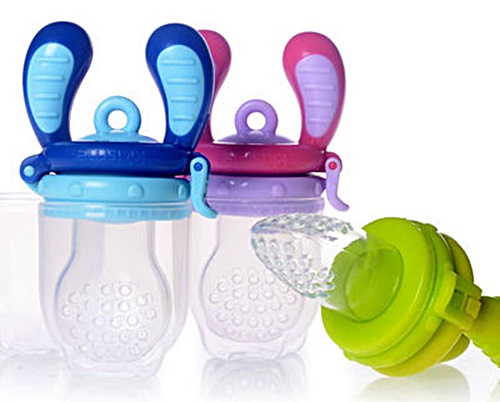 Another thing you might to is check out Kidsme's weaning product range.
Kidsme has been producing products for infant feeding and oral care since 2007. The brand pioneered the (patented) Food Feeder – a scientifically innovative feeding aid developed to turn traditional, passive feeding methods into an interactive experience for baby and parent; allowing them to discover first tastes and textures without the risk of choking. The unique design also encourages fine motor development within the infant.
Boasting a host of international award winning products, the range also includes the Soothers and Teethers, Toddler Spoon and Fork Set, Baby Travel Easy Set, Ideal Temperature Feeding Spoon, Food Grinder, Food Squeezer and Anti-Bacterial Cutting Board.
Kidsme believes that happy kids make happy parents. With that in mind, products are designed to facilitate the feeding process so that parents and children can both experience the joys of mealtime. CLICK HERE to view all products.