If you're feeling a bit clueless about what you need to pack in your hospital bag, don't worry. Here's a little guide to the essentials and some good-to-haves for during labour and after birth.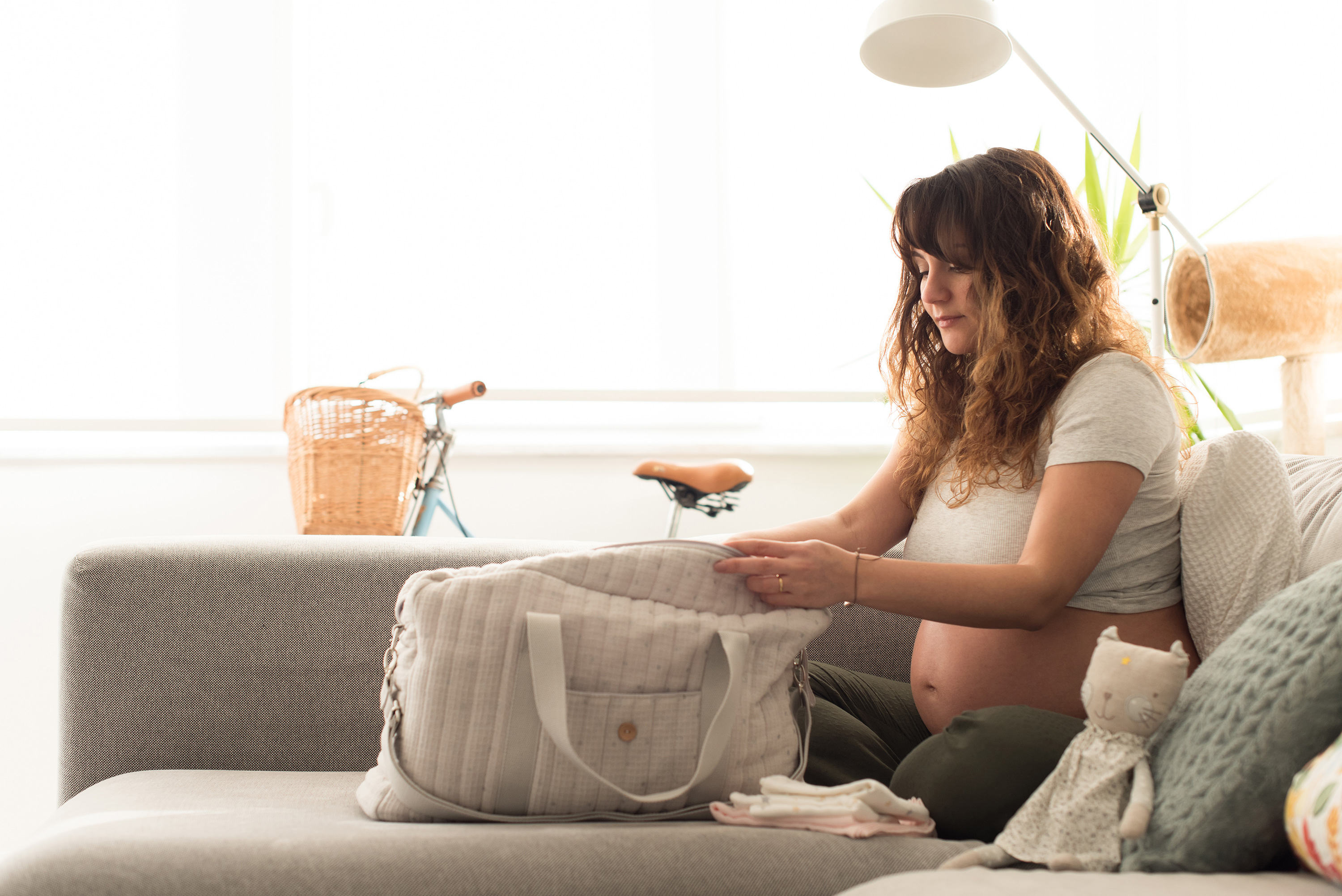 It's a good idea to have your bag packed and ready a good couple of weeks before your due date – you never know when the little one will make an appearance and you don't want to be dashing about getting things together in between contractions!
For during labour
It's very important to have these with you at all stages of pregnancy, just in case.
Birth plan, if you have one
Don't worry if you haven't, you may find it changes during labour anyway!
You'll get hot and you'll be moving around, so a big t-shirt or comfy nightie is ideal.
Depending on the length and intensity of your labour, you'll want some things to help you chill out in the early stages – a book, magazine, music, etc.
Whatever the time of year, you'll get hot! A fan or water spray will help to cool you down.
You'll need to keep your energy levels up, so plenty of snacks and water are essential.
Make sure to pack any medication you're taking and make sure your birth partner reminds you to take it (you may be otherwise occupied!).
The usual things, plus hair bands if you've got long hair, face wipes, soothing gels, etc.
So, that's labour done and dusted… easy, right?! Now, you need to think about what you'll need once you've welcomed your little one into the world.
For baby
Nappy cream, such as Sudocrem Care & Protect (https://www.sudocrem.co.uk/care-and-protect/details/)
Bodysuits/vests
Babygrows
Hat
Scratch mittens
Nappies
Cotton wool balls or newborn-friendly wipes
Muslin squares
An all-in-one/snowsuit for going home if it's cold
For you
Large sanitary or maternity pads
Large comfy knickers (or disposable ones)
Dressing gown
Slippers or flip flops
Comfy outfit to wear home
Nursing bras, breast pads and front opening tops if you're planning to breastfeed
And don't forget your car seat, although you won't be able to pack that in your bag, it's best to pop baby in it to carry them to the car when you leave the hospital and embark on your wonderful new journey.