If you don't have a Seuss collection—or just a copy of The Cat in the Hat—you likely don't have kids. The books of Theodor Seuss Geisel, aka Dr. Seuss, are a mainstay in contemporary childhood—but what, specifically, gives them their staying power?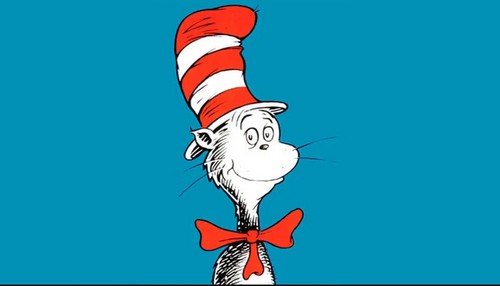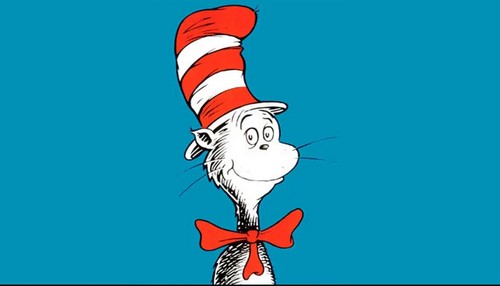 Geisel's seminal work, and arguably his most beloved—The Cat in the Hat, was written in response to a 1954 LIFE magazine article which criticised children's literacy levels. The author was asked to create a children's primer containing 220 vocabulary words and thus, the madcap, idiosyncratic Seussian universe was conjured into being.
"The more that you read, the more things you will know. The more that you learn, the more places you'll go." says Dr. Seuss, in I Can Read With My Eyes Shut.
The magic in Seuss's topsy-turvy sentence structure, made-up words, unending rhymes and ridiculous characters and scenarios, is just that—the sheer silliness both entertains and sticks with the reader.
Rhyming especially helps develop reading skills—especially when the rhymes are read out loud. Done in this way, rhyming also actually boosts social and emotional development. Rhymes sound even better when they are read aloud, too.
The bold colour palette and strikingly strange denizens of Seuss's stories also attracts infant 'readers'—and research shows that reading to your baby promotes both brain growth, and a life-long love of books.
Dr. Seuss' repetitive sounds help young ones identify phonics, too.
Most surprising, are the stories' ability to communicate deep philosophical ponderings and moral imperatives with such basic vocabulary—the very trick itself, perhaps.  And lil' kids love when the good guy saves the day. Especially if he spins a cake, a rake, and toy ship on his head while doing it.
Via romper.