Looking for a rainy-day activity? No problem! Why not try one of these fun and easy Winter themed crafts? From polar bears to snowmen, we've got lots of ideas for fun on a cold indoor day.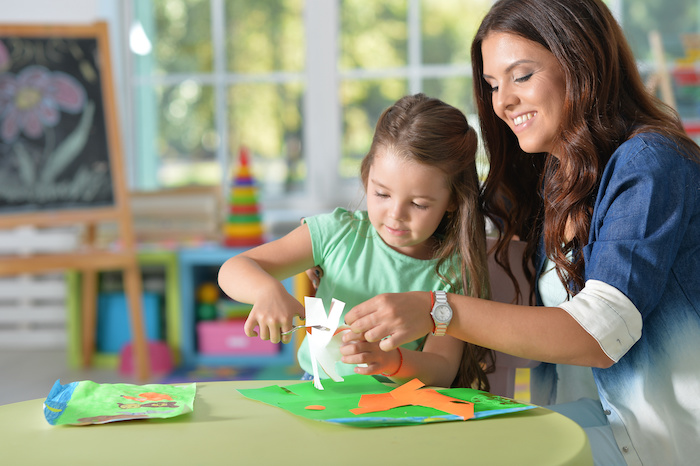 Toilet roll polar bear
These easy but adorable little bears are a lot of fun and are a great way to reuse toilet paper rolls. Paint your tube with white paint, cut some ear shapes out of felt (or paper / card would work too). Cut out a fluffy tummy shape from some fur fabric or use cotton wool as an alternative. Glue all these pieces together and draw a cute face! You could create any animals you like. Why not try a penguin or an artic fox? Find the full instructions here.
Snowball painting
This is an easy-peasy craft, that just relies on having a few different sized and textured pom poms! Use a clothes peg to pinch a pom pom, creating a little paintbrush that kids can use to stamp snowballs with. Dip the pom pom in white or blue paint and splat them onto some coloured paper for a fun and frosty craft! The full instructions can be found here.
Fake snow
This one is a little messier, but a really fun activity to keep little ones entertained! Why not try making some fake snow? You just need to mix some shaving foam into baking soda and knead it together for some fun fake snow. Make little snowmen, bears and igloos with the added bonus of no cold hands and wet clothing. Find more in-depth instructions here.
Snowman thumbprint art
Cut three circles out of paper – a big one, medium one and small one – to make the template for the snowman's shape. These need to be stuck to a piece of paper with a piece of rolled tape or blu tack, so they're stuck down but easy to remove. Then, using different shades of blue paint, stamp thumbprints all over the sheet of paper! When you remove the circles, you'll be left with a white snowman shape that just needs a face drawing on to finish it off. Full instructions can be found here.