Sensory play is great for babies and at this time of year there are lots of winter-themed ideas to keep your little ones intrigued and stimulated.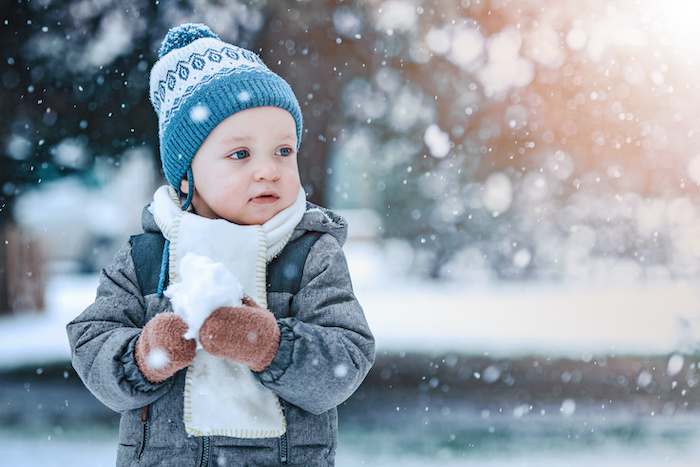 Frozen sensory tub
Fill an ice cube tray or silicone mould with blue and silver glitter and add water with a drop of blue food colouring in it. Leave to set in the freezer. Once your shapes are frozen then add them to some blue-coloured water and, as they melt, your little one will be mesmerised when the glitter moves around making a wonderful sparkly sensory tub.
Indoor fizzy snow
This is as fun and exciting as it sounds. Using baking soda, vinegar, shaving foam and food colouring you can make this fabulous sensory play for your baby. Get the instructions here.
Winter sensory bag
Using a bag for sensory play is a great way for babies to get really hands on without a creating a big mess! They can squish, pop and draw with their fingers, exploring the different feelings and effects. Find some great ideas for making your own winter sensory bag here.
Snowy sensory play
Foam soap is the perfect (clean) way to replicate snow and let your little ones explore different textures. Half-fill a tub with soapy foam and then add cotton wool balls, toys, pom poms and anything else you like. Let your little ones feel their way through the foamy snow and drop the cotton wool balls down on the toys like falling snow.