Lia—the world's first biodegradable flushable pregnancy test—has officially been launched; and finally, there's a more discreet (and eco-friendly) way to tell if you're expecting.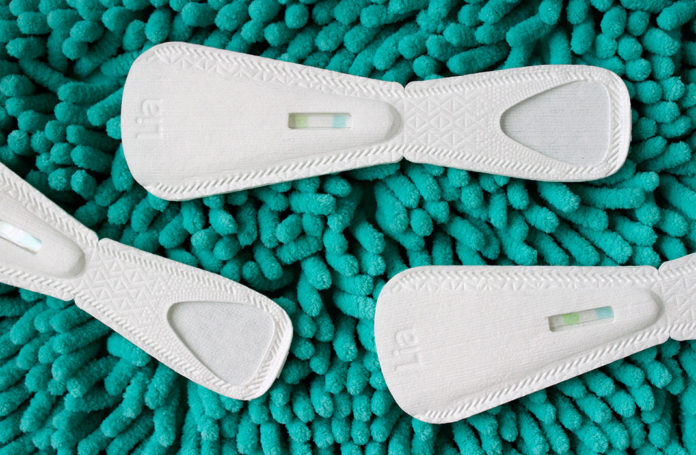 Officially given the all-clear by the FDA earlier this month, the Lia pregnancy test will be available via Amazon mid-2018. The test is revolutionary not just in its sustainability, made only from biodegradable materials—natural plant fibres found in most toilet paper, but also in its discreet, dissolving design; no more trying to dispose of the obvious strips or secret away the giant plastic tests. The Lia guarantees 99% accuracy (the same as standard pregnancy tests), also working in the same way as most over-the-counter
"1987 brought us the first cell phone, the boombox, the Apple PC and the at-home pregnancy test. It's been 30 years since 1987, and these revolutionary innovations have all advanced significantly – except for one: the at-home pregnancy test," says co-founder Bethany Edwards. "It's the same stiff, plastic relic highlighted in movies for its lack of privacy. Worse yet, they are bulky, expensive and add two million pounds of plastic and digital waste to US landfills every year."
Lia has been launched an incredible three decades since the original pregnancy test was developed—the latter indeed astounding in its own time, and the new design precisely indicative of what it means to be a woman in our time.
The tests will reportedly be available for between $9 (£6.70) and $22 (£16.40) on Amazon
Via babylondon