Yellow Lolly is a children's clothing site that made a decision six years ago when the brand was launched never to sell bikinis or gender stereotyped clothing.
More than an online clothing site, the brand is now an ethical children's clothing site; a statement against gender stereotyping and sexualisation in children's clothing.
Not sure if you've noticed but there seems to be a massive backlash (by parents and concerned parties) against media, toys and clothing that impacts children's development in a negative way. I keep stumbling upon campaigns against scantily dressed dolls or toy isles in supermarkets that demarcate 'boys' and 'girls' toys.
If you're passionate about supporting causes that offer a positive message to children, definitely check out Yellow Lolly.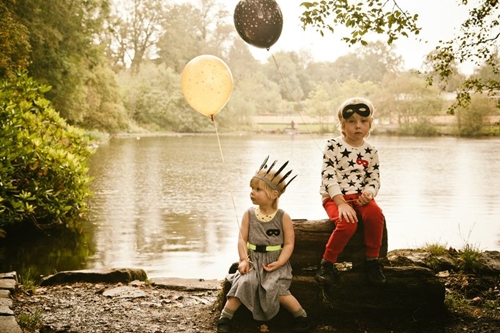 The ethical children's clothing site has never been divided into girls and boys clothing, Claire Tyler and Ellie Horry, the mums who run the site, believe that children's clothing should be practical and fun, first and foremost.
The site doesn't stock items which make children look more sophisticated than their years, and value quality, practicality, and sustainability when choosing apparel to host on the site.
Clothes are searchable by brand, age (ranging from 0 to 7) or clothing type, and there is also a tab for organic clothing. There are also 'Toys', 'Accessories' and 'Nursery & Décor' (bibs, hats, scarves, tights, hair clips) in the Yellow Lolly collection.
The site stocks loads of really fun, cute clothes – pay special attention to the stuff by Molo (gorgeous prints!) and Little Duckling (fab and retro). Visit Yellowlolly.com.