Getting started on your dream career is HARD! Especially if you are trying to do without any help. One thing which can make all the difference is talking to someone who can offer help and advice, and this is exactly what "Work It Out" from the Young Women's Trust aims to provide.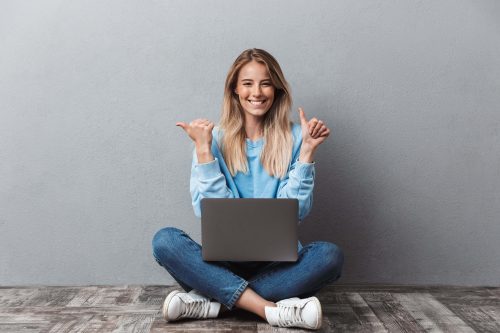 Work It Out is a free service run for young women aged 18-30 which offers free support from a professional coach either by phone or via email or WhatsApp. The service also offers free personalised feedback via email to help you improve your job application, covering letter, or CV. You can use the feedback or the coaching service, or both, and, while the coaches are not careers advisors, they help those who they coach to find out what kind of jobs they might like to do, how best to conduct a job search, and can support you along the way.
Usually, those using Work It Out have between one and six coaching sessions, although some women opt for only one or two sessions. It's a really flexible service which is totally confidential and which adapts to the needs of the individual. For example, they offer evening and weekend sessions, and the option to change your coach if you don't feel you click with the coach you're given.
Although Work It Out coaches can't find jobs for you, it's a really useful service as it boosts confidence, helps women to identify their skills and abilities, and, most importantly, it can help you to identify what it is you want to do work-wise and how to get there.
If you're currently job-hunting, it might be worth seeing if they could help you.