Come on, 'fess up! – Who hasn't used the university library as a napping station? It's surprising how appealing the hard surface of a brown, wooden table or study cubicle can be when faced with the monotony of learning by rote, which is why the University of Michigan's (UM) Shapiro Library has opened a napping station where students can take a quick catnap without drooling all over their study material and creasing pages of text books.
Negotiating the art of the exam cram is exhausting business. And students don't usually have good sleeping habits at the best of times so, in the name of sleep assistance (and hopefully improved academic results) why not help tired eyes with a comfy place to rest?
The 'nap station' idea was proposed by the Central Student Government (CSG), which surveyed students on the ideal spot for a designated nap area on campus, and found the top priorities were close to classes and study areas – making a library the most obvious choice.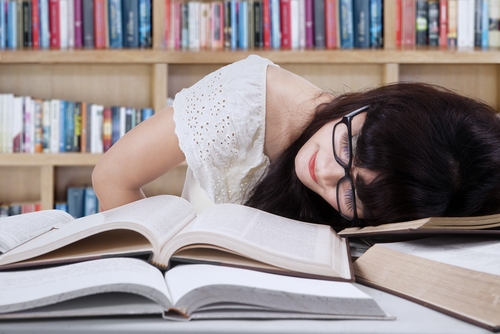 MU's nap station currently consists of inexpensive vinyl cots (although a batch of higher quality cots is on the way) and pillows housed in disposable paper pillowcases.
The rule is that naps need to be a maximum of thirty minutes, and nap stations need to be wiped down with antibacterial spray after use. And common courtesy says that if you're sick, your mid-study catnap will hopefully be confined to your own bed but if you so happened to be in the library, to the surface in front of you.
And in the name of security, the sleep site contains temporary lockers, and is situated on the first floor of the library where staff roam with regularity.
Sound like a good idea? – Perhaps something to initiate at your uni? To read more about the 'sleep station initiative' read Library Journal's "U Michigan Libraries Open Nap Stations"