As lovely as it would be to be able to fill our homes with the most beautiful pieces of high-end designer furniture, for the majority of us, spending in the region of £12,500 on a Fritz Hansen egg chair isn't an option. Not until we win the lottery at least. No matter, we can still give our homes that high-end glamour on a reduced budget with a few simple tweaks…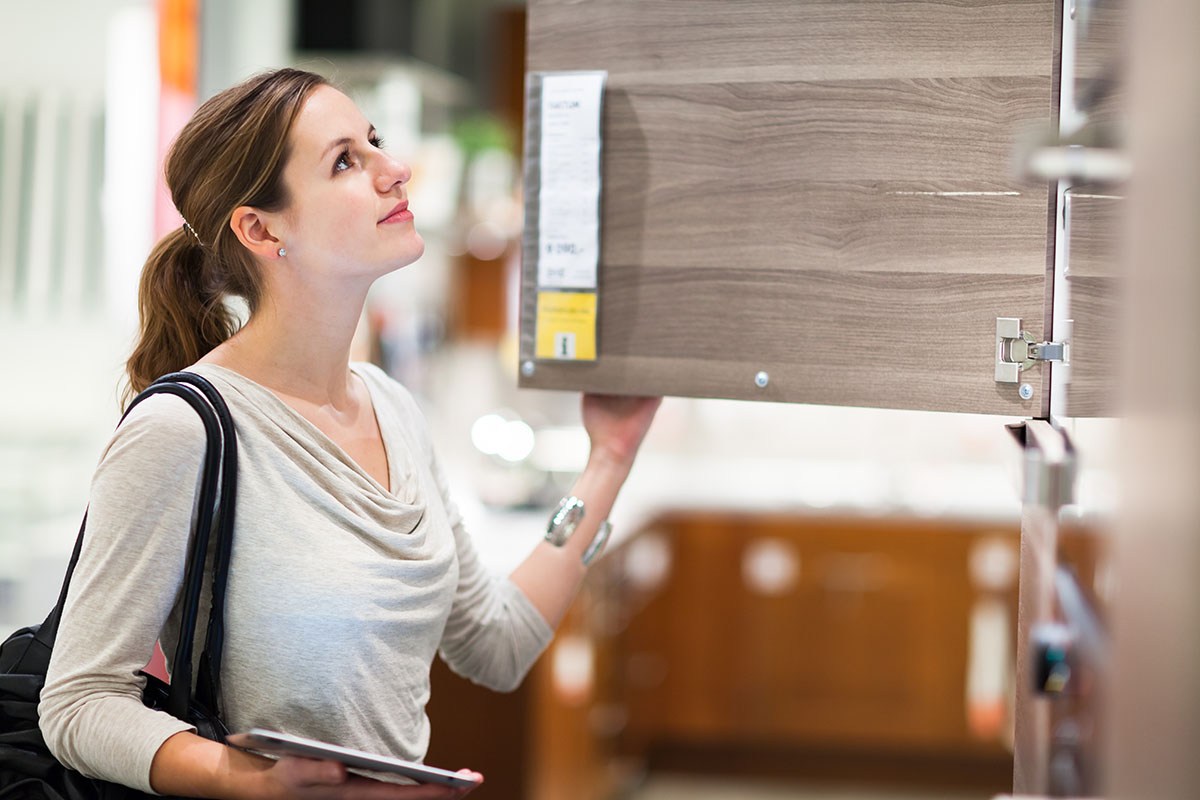 For sofas and armchairs from IKEA, the answer to making them look high-end and highly inviting is to change-up their covers. Rather than sticking with the limited options the seating comes with, you can pick from a wide range of fabrics and give it a custom cover if you know the right company to go to. For example, bemz.com specialises in covers for IKEA classics.
If it's not soft furnishings, but your TV console or your tables that need an update, then you can make your furniture pop simply by switching the legs. Prettypegs.com have a wide range of quirky, chic, minimalist (you name it) legs to choose from; and for a wide variety of different IKEA pieces. It's an easy fix – no more difficult than it was to attach the legs your furniture originally came with (flat-pack does have some big advantages!)
If cupboards or cabinets are the pieces that need a touch of glamour, the answer is to switch the knobs. You could go really quirky and find one-of-a-kind handles from the likes of sites such as Etsy, but equally you can visit your local B&Q and find some really lovely alternatives.
The other thing that can make IKEA furniture look amazing is to add wall stickers to the cabinet fronts. Easy-peel vinyl stickers can make such a difference. They can easily transform an MDF cupboard door into what looked like a marble-front. Plus, they're easy to take off and replace with something new when you want a change!