Plenty of us find that our student loan simply doesn't go far enough. We probably could scrimp and save to make it last, but then we come to the conclusion that our student life would be much more enjoyable and comfortable if we could supplement it with an income from some part-time work.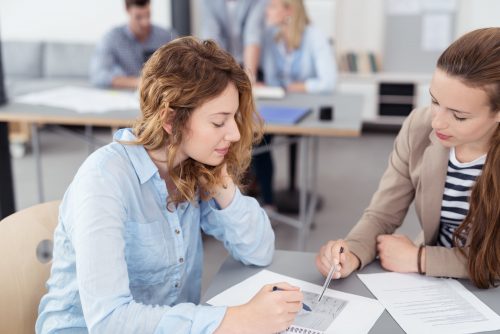 But what kind of part-time work to choose?
There are the traditional choices like working behind a bar, or working at a restaurant or in a shop, but in these cases you're rather at the mercy of the people who create the rotas. When you have part-time work in a shop you can't necessarily reduce your hours when you have a big deadline coming up, or increase them when you have more free time and less money in the bank.
But what to do instead?
Distribution
You could be become an Avon makeup representative, or sell cleaning products, or even vitamins and minerals or festival tickets. Whatever you choose to sell, being a distributor means that you can set your own hours and even work from home if you decide to sell primarily via Facebook and Instagram. The downside to this idea is that there is sometimes a one-off set up fee for the start-up kit.
Uber driver
As well as being incredibly flexible, being an Uber driver is a great way to meet people, and the pay is usually very good.
Tutoring
Again, you can set your own hours and work from home should you wish to. Other bonuses are that you can choose your own hourly rate and (if you tutor in the subject which you're studying at uni) you may find that it helps you to understand your own subject more.
Babysitting
You can either put adverts out in local newspapers and on local websites, or register with umbrella sites which will match families who are looking for babysitters to you.