Gender gap? In the 21st Century? – Yes, it is a reality – and even affects those who have grown up with mums who work, own businesses and leave the dish washing to a hired cleaner.
New research has shown that male students at Oxford University are outranking their female counterparts when it comes to academics, with more guys achieving first class degrees in 26 of the university's 38 schools in which both genders underwent examination. In 2013, a third of male graduates were awarded firsts and only a quarter of female students achieved the same result.
The gender gap was shown to be most extreme in two subjects – Chemistry and English. Of the guys who studied Chemistry, 52 per gained firsts, compared with just 30 per cent of female students. Of the guys who read for English literature and language, 42 per cent were awarded firsts, compared with 29 per cent of women.
Interestingly, the gender gap is not a national phenomenon (2013 results showed barely any difference between the number of male and female students achieving firsts in UK universities); it is unique to Oxford University – suggesting that something is up.
So, what's the deal? – Entrance criteria is, after all, the same for male and female students – both are required to achieve top marks to get into the university, the implication being that students of both genders should be achieving top marks in equal proportions. No one is an 'admissions error'.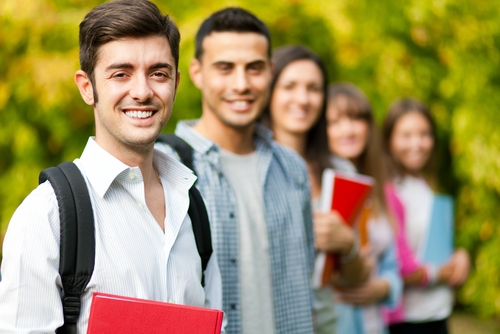 A female English student who graduated from Oxford in 2013 told "The Guardian" that the masculinity the envelopes the university and defines its culture can be intimidating to female students, resulting in a loss in confidence.
Deborah Cameron, professor of language and communication at Oxford University believes that female students aren't afforded the type of attention as male students by tutors – guys are pushed to achieve but when it comes to women the attitude is that mere competence is quite fine.
Archaic, n'est-ce pas?
The University, one of the UK's most prestigious, is currently looking into the matter. It's nonetheless good to have a heads up! If your feminine heart is set on Oxford, be aware of the gender gap – let your attitude command the way you're treated as a student; expect to be pushed and if you feel that you're being neglected or mollycoddled, speak up. Don't let the boys' clubs, oak panelling and leather chaired interiors throw your sense of assurance!
Perhaps it's time that Elle Woods made an appearance on UK soil – watch out Oxford!
Source: Theguardian.com – "Why are male students at Oxford getting more firsts?"