Roots not looking too good? No time to do a full hairwash? Then you might like to know about a couple of these tricks for concealing oily roots.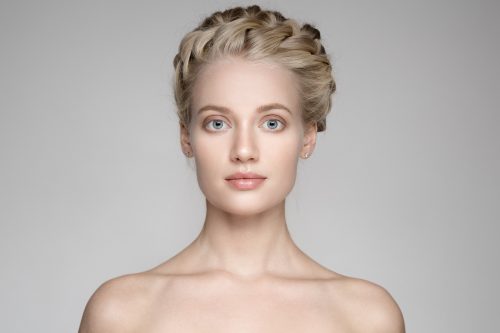 Scarves are your friend
Find a nice patterned scarf that you can turn into a pretty headband to distract from your roots.
Add height
Use a clip to draw the top section of your hair back and then spray your hair all over with hairspray. Leave it for ten minutes then take your hair down and run your fingers through your hair to separate your locks out. It'll give you extra height, and make your roots look fresher.
Go half and half with a 'hun'
A hun (a half up bun) is a great hairstyle for days when your hair isn't looking it's best. Take the top section of your hair, spray in some mousse to add volume, then tie up in a messy topknot. Put in a few hair grips to keep it in place and then tease a few strands out for a messy undone look.
Braids are your friend
Create a 'halo braid' by plaiting your hair around the top of your head, or dutch braid your hair starting at your fringe. Tease out a few strands and you'll have a beautiful laid-back look.
Hats
When all else fails, grab a hat. No one will know a thing!