According to GQ magazine, one in four relationships in the UK starts on an app, and in America, one in three marriages start on an app. That is an incredible amount of relationships started online!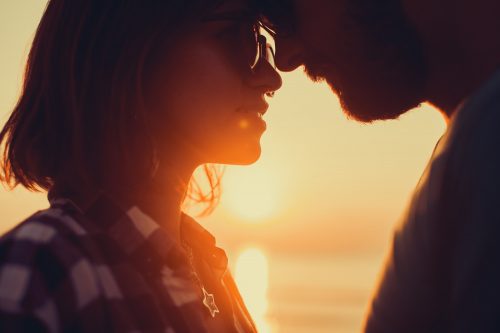 It's hardly surprising that there are a lot of couples meeting online considering how many apps are available to help them do just that. In the UK there are over 1,700 dating apps, and you can find a dating app for practically any niche. For example, there are apps for vegan Christians, apps for very tall people, apps to connect fellow Trekies with other Trekies. You name it, there's almost certainly a dating app for it!
This is great if you have trouble meeting people (or the right people for you) in everyday life. Not everyone can lock eyes across a crowded room and fall head-over-heels in love. Besides, even if you do, who's to say that your core values will match up and that you won't find a relationship deal breaker waiting to come out a few months down the line? Dating apps help, in many ways, to reduce the likelihood of unexpected revelations later on.
It's not been a socially acceptable form of finding love for all that long though.
Just a few years ago signing up to a dating website had a stigma attached to it. In the 90s and 00s there were whole sit-com episodes centred around characters trying to hide the fact that they met their current partner online. However, the more people find success online, the less looked down on meeting online becomes.
So, given how many people now meet online, can there still be a negative image attached to finding love via the Internet? Especially since, in the end, no matter how you met, if the relationship works then it's something to be celebrated – never mind how or where it began.