Microgaps. Painmoons. Zen-dos. All this new holiday jargon can be really confusing. We're familiar with Staycations (staying in your own country for your holiday, or even your own home and making day trips out), but now Instagram and social media are peppered with so many new terms for different holiday variations that it's hard to keep up.
How many of these have you heard of? Have you already been on one without knowing it?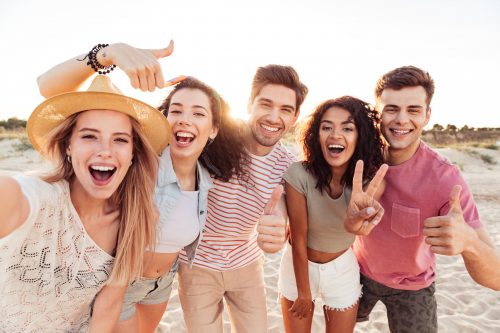 Microgap
Essentially this is a short break, except that the Microgap specialises in new and unusual experiences like llama trekking in Peru, or exploring the forests of Thailand on foot. It's what most people would think of as a classic gap year adventure, only for people who don't have the time (or the money) for a long holiday.
Painmoon
An emotionally healing holiday which is taken when you're going through hard patch in life. A 'classic' Painmoon would be a holiday which is taken after a relationship breakup – although these can also be termed Break-up Breaks.
Zen-do
It's like a hen-do, only with far less alcohol and clubbing. Going out for a wild night on the town isn't everyone's idea of a good time (especially if you also have your aging aunts and your future mother-in-law in tow), and an increasing number of brides-to-be are choosing to have a Zen-do with spa treatments and pampering.
Mumcation
A holiday for mums who want a break from being 'mum' and need some me time.
Skip-gen
The perfect accompaniment to Mumcations. This is where grandparents take over the childcare reins and take the grandchildren on holiday.
Now-Age Breaks
Where the focus is on healing and re-energising yourself. Common activities for these are crystal gazing, reiki, or energy healing.