In the past few years Escape Rooms have become really popular. And why not? It's a chance for you and your friends and/or family to have fun working together to beat the clock. Plus, at the end you usually get to mess about taking a "We beat the clock" photo with props and costumes (or if you didn't get out, a faux-distressed, trapped photo).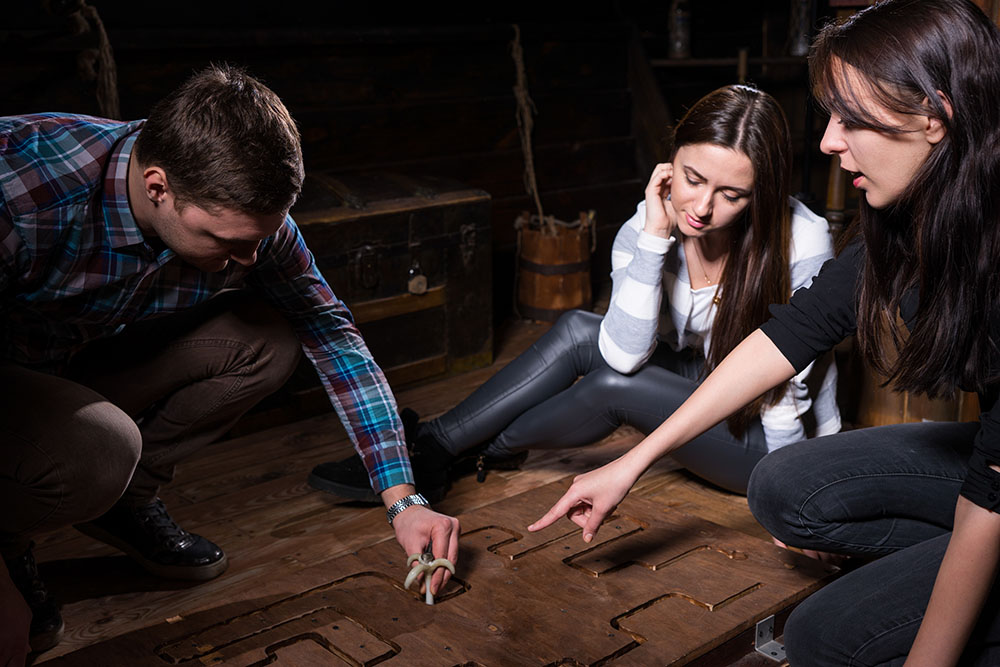 If you haven't tried one yet you should definitely consider it. Here are a few of our top tips for Escape Room first-timers:
– Turn the whole room inside out. You never know where a clue might be hiding and if you start by doing a thorough search of the room it tends to pay off later. Also, make note of what you find where. Think that squiggle on the back of a photo is meaningless? It probably won't be later on…
– Make sure everyone sees the clue. Just reading it out to the group isn't as effective. What one person overlooks, someone else may pick up on and that could be the difference between winning and losing.
– Divide, don't bunch. If some of the group are busy in one space of the room, don't crowd them. This could slow your progress as a group not help it. Instead keep searching the rest of the room or working on a different clue.
– Don't worry about asking for hints. If you've been stuck on one clue for more than five+ minutes, don't feel ashamed to call out for an extra clue. It's what the Escape Room team are there for. They want you to succeed too!
Happy escaping!