Tired of Tinder? Looking for a new way to meet people in your uni? If so, you'll definitely want to check out Hot Halls – a new dating app that is only for students!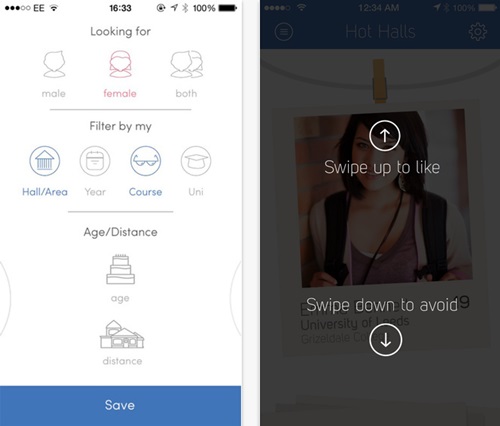 The app allows users to filter their results and search for people by university, course, year, and even halls or area. What's great about Hot Halls is that it encourages students to meet interesting and new people, people that you, dear student, might've been too scared to talk to in person – the app is a 'safe introduction'. Creator Simon Jacobssums it up perfectly, "So if you've moved into your halls and there is someone you fancy, this is how you can reach out to them."
Hot Halls is free and available to all students at every university, including options for every hall. To play, you must have a valid university email address to create an account (which helps keep weirdos at a safe distance) and then simply swipe up to like and down to avoid, then message any matches you get.
CLICK HERE to download.