There are some things in life that we just can't live without. Some things are virtuous, some are not. Other addictions are simply neutral.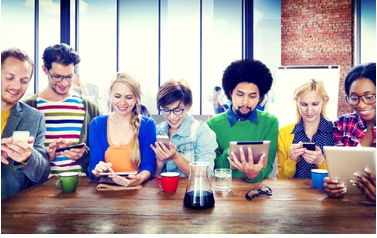 Either way, here they are in all their glory – the things we can't go through the day without:
Checking emails: 39 per cent
Coffee: 36 per cent
Facebook: 27 per cent
A cuddle: 23 per cent
Tea: 22 per cent
Make-up: 19 per cent
Chocolate: 13 per cent
Cigarettes: 9 per cent
Alcohol: 7 per cent
So basically, we're glued to our phones. Even when we're on the toilet (gotta keep up to date with Martin's Money Tips!) – it's probably best not to think too hard about the implications of this disturbing little stat.
It can't be helped, you tell your mum; it's just the way the world works these days. Everyone's doing it – phones and toilets.
Right?
Source: Time Out London – August 2015