Wide leg jeans are very much back on the catwalks for this Autumn/Winter season, and as much as we love our skinny jeans, there are lots of reasons why the rebirth of the wide leg jean is a cause for celebration.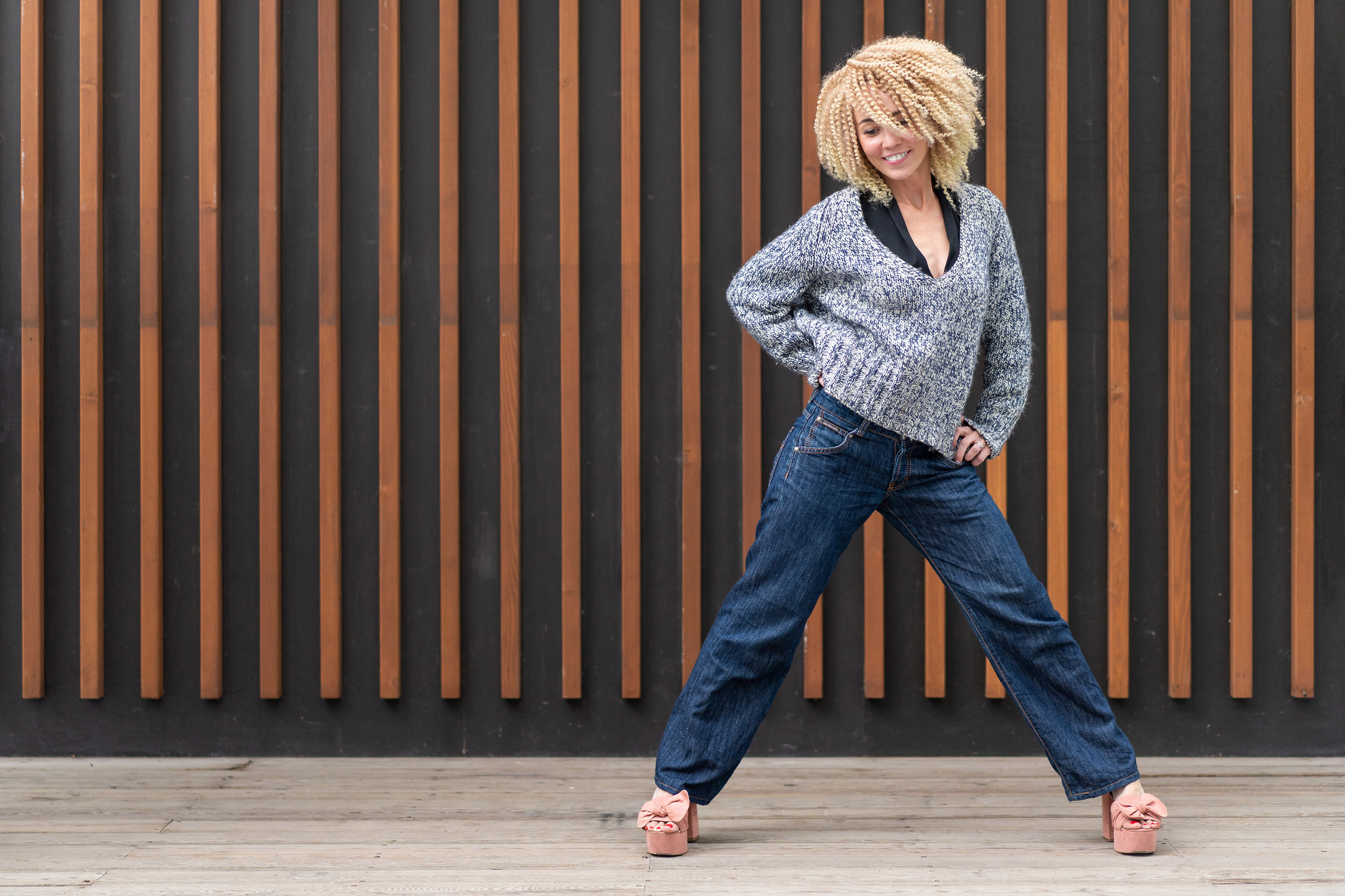 Layering!
When it's really chilly, just a pair of jeans may not be enough to keep you warm. Yes, you could wear fleece trousers, but they don't tend to be the most stylish piece of clothing. Happily, with wide leg jeans, you can easily fit a pair of thermal tights underneath them. Skinny jeans? Not so much.
Ease of movement!
Skirts and dresses often need holding down in breezy conditions, and tight trousers aren't the easiest clothes to do things in. Everyday things like crouching, kneeling, sitting cross-legged etc, it's surprising how often you find yourself needing to do this kind of thing daily. Wide legged jeans are just that much easier to move in!
They look great!
They're an especially good choice when it comes to balancing your lower half with your top half if you are a pear shape. They're also fab for hugging your hips to accentuate your curves, and for flattering your legs.