We all know that buying in bulk tends to save you money. A small packet of 80 teabags may cost you £2.00 – so about 2.5p per bag, but if you buy a 1200 pack (which averages at about £18.00 (possibly not in your local supermarket but certainly available online)) it'll work out at only 1.5p per bag. The bigger the bulk buy, the bigger the saving.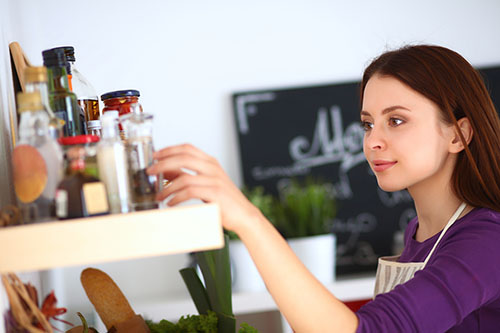 Trouble is, when you buy food in bulk, you have to balance the saving against whether you'll be able to get through it before it goes off. No point paying the cost of a big bag if you'll only going to be able to use a tiny amount before the rest goes off. Well, these foods are ones you'll use, ones you can buy in bulk, and, perhaps best of all, ones you'll never have to worry about expiry dates with. They last almost indefinitely!
Sugar
Keep it in a cool and dry place (and out of reach of any ants!) and your sugar will last forever.
Honey
It might crystallise slightly over time, but since it's naturally antimicrobial it'll never go off. (Besides, you can get rid of the crystallising with a hot water bath – have a look on WikiHow.)
White Rice
Whole-grain, unprocessed rice will only stay good for six months (which is still a pretty long time!), but the white rice, so long as it's unopened, won't go off. Top tip – it may not quite be 'unopened', but if you split the bulk bag into smaller air-tight containers like Tupperware boxes when you get it, it'll be almost as good.
Vinegar
Vinegar, even vinegar that's been opened, has no expiration date. You can keep it as long as you want.
Dried Coffee
Arguably, ground coffee might taste better, but if you have a bag of dried coffee on standby at least you know there'll always be some there when you need it – no matter how long it's been there!