When thinking about whether or not a gap year is for you, there are a few things to consider. After all, just because a gap year is right for some, doesn't mean it's right for everyone.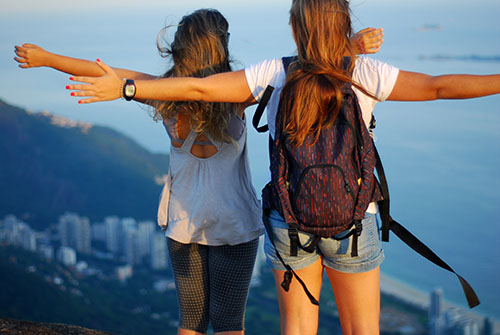 First off, how will taking a gap year benefit you? You might want to take a gap year so you can get a job and save some money before going off to university. Or you might want to use the time to travel and see more of the world. Then again, you could use your gap year to undertake some internships, work experience and courses which will advance your skills. A gap year is a great opportunity for you to do things that will contribute to your CV. A gap year can give you time to find yourself, but if you're taking a gap year, you do need to think about what you want to do with the time.
The next thing to consider is whether it's practical for you to take a gap year. How you're going to finance your gap year is one question to answer. It might be that you work for six months so that you can save up enough money in order to travel for the other six months.
You should also ask yourself whether it's the right year for you to take a gap year. Many people take a gap year between taking A levels and going to university, but if this isn't the right time for you, then some universities will let you take a year out during your course and come back to your studies at the end of it. Some companies will let their employees take breaks too, so even if you go straight from university into a job, then there's no reason you can't take a gap year later on.