Word on the street is that university is a hotbed of entrepreneurial activity. According to the very savvy know-it-alls from Youth Sight, not only are students keen to pursue start-up ventures and be entrepreneurs, but many courses now encouraging students to start a business as part of their degree.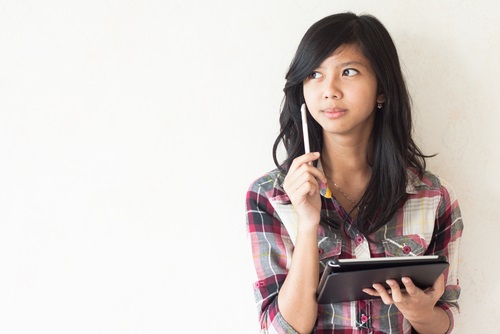 Last year YouthSight self-funded a piece of research whereby interviews were conducted in an effort to better understand the entrepreneurial ambitions of today's student body. Researchers found that 10 per cent per cent of students had already started a business while at a further 17 per cent plan to do so before they graduate. That's over a quarter of students in the UK who already own or plan to start their own business while at university.
So, what are people getting all business-ey about? The most popular type of entrepreneurial venture among students is app development. In fact, quarter of businesses started by students related to technology, software or app development. Entrepreneurs starting a technology business are five times more likely to be male students. The second most popular business type was arts and crafts (22 per cent), which were more likely to be started by female students than males.
YouthInsight also found out that the largest proportion (44 per cent) of students who already started their own business were art/design students, with business/admin students a close entrepreneurial second (38 per cent). Over two thirds (67 per cent) of students started their own business to earn money while 60 per cent of entrepreneurs had done so to pursue a personal interest or hobby.
Of the students who start businesses in uni, only 14 per cent of students want to work for themselves after they have qualified – a drop from the 26 per cent of students who are already running their own business.
For further insight into student entrepreneurship, read "When is the right time for young people to start their own business?" at Youthsight.com.