We're always being reminded that we need to protect our skin from the damaging effects of strong sunlight, but actually, whether you use factor 50 or factor 15 is less important than how you use your suncream.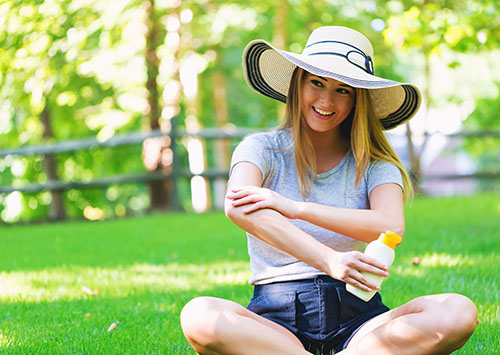 According to the American Academy of Dermatology, most of us don't apply nearly enough suncream to effectively cover our skin. In fact, most people apply less than half of the recommended amount. In order to properly protect your skin you should aim to use about a shot glass worth of suncream if you're hoping to do a full-body application. If you're wondering what this means in terms of bottle size, suncream usually comes in bottles which are measured in liquid ounces. A full body application of suncream should equate to about an ounce of suncream. So if you're going for a day out, you'll need a bottle that holds at least three ounces.
Why so much? Because putting on suncream once isn't enough. We need to put more suncream on every two hours, or more often if we're swimming or sweating. So for a full day at the beach, three ounces is a minimum!
Finally, don't forget that you'll need to apply your first covering of suncream fifteen-to-thirty minutes before going outside. Plan ahead!