A recent study by the CV Centre has revealed that graduates are unprepared for success in the working world. Check out ten interesting facts that you should probably know before applying for a job after graduation: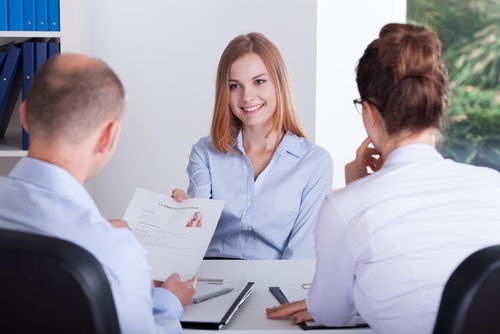 Only 13 per cent of students had a graduate job when they left university, and even after six months, four out of five graduates had still not secured a job.
41 per cent of employers have received CVs with spelling mistakes in them.
Four out of five students are unhappy with the careers advice they have been given at university.
87 per cent of graduates said their university didn't prepare them for working life.
Only 12 per cent of graduates were given the opportunity to have a one-on-one session with a careers advisor whilst studying.
One in four decision makers would hire an applicant with experience over a degree.
Only 14 per cent of graduates attribute their first graduate job to the advice they received from their university.
30 per cent of employers can tell if a cover letter has not been tailor-made.
A mere 8 per cent of graduates feel confident writing a CV.
One in four decision makers have had applications from graduates with irrelevant degrees.
Now, this probably scares you, as it should – the job market is tough – but the best thing to do when applying for a job is use that fear to counteract all of the negativity enveloped in the aforementioned statistics. For example, a large majority of students feel that their university was not great on the 'career advice' front, right? You, dear student, need to make sure that get the advice you need; whether it's being proactive in seeking advice from external sources or pestering the powers that be until they give you what you need. The stats also highlight the fact that students are not great at CVs, so now you need to get good by getting help and doing research.
Take charge of your future! It could be the difference between securing a job or not.
Source: Huffingtonpost.co.uk – "A Third Of Employers Can Spot A Generic CV – And Other Careers Advice You Need To Know.