Where would the world be without apps? More importantly, where would a student be? Which is why Lifehack.org has put together a list of the top 25 student apps of the moment, and here are 10 (the shortened version):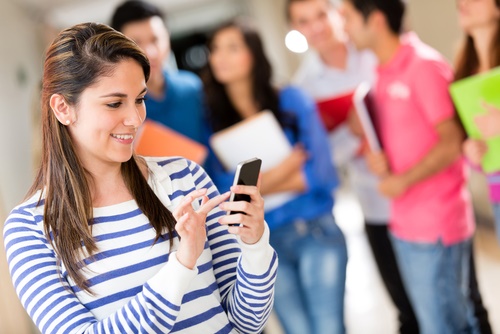 Any.do – great for students who live by to-do lists. The app synchronises all tasks with other devices so that lists can be accessed from anywhere. Add new entries to the list with the help of touch-based interface, or use your voice to create tasks.
Dropbox – avoid losing notes or work with this app, which chance to upload different files (documents, photos, videos) in the cloud and get them online whenever you need, even if you forget your phone at home. The only thing needed to access your files is an Internet connection.
Feed.ly – known as one of the best RSS aggregators, consolidating all news into one feed.
Scribd – helps students find millions of different documents and books that are important for studies.
SelfControl – blocks certain websites that can distract you from studying, and it does it for a set amount of time. So, when your study hour is finished, you are welcome to come back to your fave websites again!
TED – stimulates users with new and different ideas. The app features short talks from business experts, educators, computer geniuses, music legends, and many other interesting people.
EasyBib – this app helps to create lists of citations. Just enter a book's title and get the right citation! All you have to do is copy this citation into your bibliography.
The Oxford Dictionary – an essential essay tool; simply enter the needed word into the app, and get its detailed definition at once.
Chegg – a free application which lets you find rentals of textbooks you need! Just search for a book, and if they have it, put in an order. And when you no longer need a textbook, you can easily rent it again via Chegg. A cheaper solution for students on a budget.
Mathway – useful for maths students! This app that will guide you step-by-step while you search for algebra, geometry, or any other math solution. Enter your task into the application, and check if your solution is the same with one offered.
Source: Lifehaack.org – "25 Apps College Students Shouldn't Live Without"