Travelling is a wonderful thing to do, but it does get expensive. Especially if you stay in hotels or swanky B&Bs.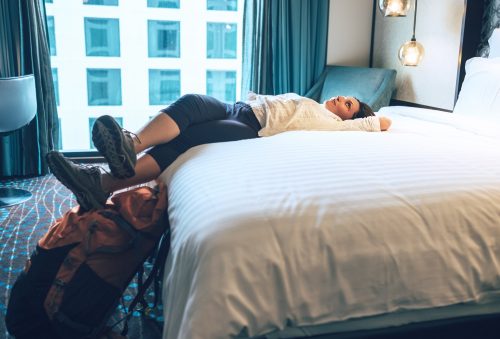 One way to keep costs down if you want to do a lot of travelling is to stay in hostels or backpacker hotels, but these aren't always the nicest places to be. One hostel may be clean and friendly and have safe places to keep your belongings, while others may be hell in hostel form – dirty and cramped being just the beginning.
Thankfully there are some hostels out there that don't break the bank, but which do tick all the boxes, and then some!
Soul Kitchen – St. Petersburg, Russia
This hostel sits beside the river and is close to all the places you'll want to visit in St. Petersburg. They have a TV room and a reading room, and offer free international calls!
We Love F. Tourists – Lisbon, Portugal
This hostel is located in a refurbished building that is over 250 years old. It has history, but at the same time has all the mod-cons that you'd want to find. Other bonuses are great views, breakfast included in the price, bike hire, and a bar.
Cosy Nook – Da Lat, Vietnam
This hostel is run by a local family who host wonderful group dinners and offer cooking classes. It's been named the best hostel in Asia by travellers, and is perfect for those who want an authentic experience.
Los Patios – Medellin, Columbia
This is more like a wellness retreat than a hostel. It has a rooftop terrace (with hammocks), a bar, an organic garden, a gym, and it offers Spanish lessons!
Freehand – Chicago, USA
This hostel is more like a five-star hotel. It has a lounge, café, and a gym. What really stands out about it is its incredible interior. It's located in a building built in 1927, and it has the vintage-modern decoration to reflect this.
ClinkNOORD, Amsterdam, The Netherlands
This hostel is in the 'trendy part' of Amsterdam (though to be honest it's all pretty trendy). One of its big plus points is the wide range of events it has to offer. It gives guests the opportunity to take part in cocktail making classes, and listen to lots of live music. Other bonuses include a bar, a breakfast buffet, and a library.
What other wonderful hostels would you add to the list?
Via Buzzfeed.