A new skincare trend being hailed by some beauty professionals as the secret to plump, glowing skin is face yoga. That's right. Yoga. For your face. It might sound weird but it has some high-profile supporters.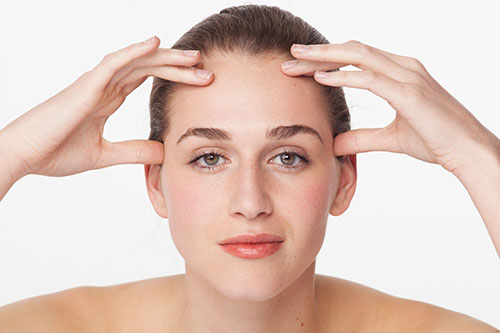 One advocate of the movement is Meghan Markle, fiancée of Prince Harry. She's been quoted saying, "I do facial exercises taught to me by one of my favourite aestheticians, Nicola Joss, who basically has you sculpt your face from the inside out. I swear it works, as silly as you may feel. On the days I do it, my cheekbones and jawline are way more sculpted."
There's been enough demand for the trend that "FaceGym" has launched in the UK; a facial studio that specialises in complexion 'workouts' which use kneading and knuckling techniques to tone and tighten face muscles.
Face yoga expert Danielle Collins has explained the scientific theory behind the technique; "By working all these layers correctly, it will increase the blood circulation, allowing more oxygen and more nourishment to reach the cells of the skin. The result is a clear, healthy complexion with a beautiful glow which has less toxins and has a better ability to absorb moisture."
"Facial massage, combined with specific facial exercises, will increase collagen and elastin – the natural plumping agents which give a firmer and healthier complexion. It's a key way for the skin to look younger and healthier."
Well, whether it works or not, it sounds like it should be a nice, relaxing thing to try!
Source article: http://www.hellomagazine.com/healthandbeauty/skincare-and-fragrances/2018020546037/what-is-face-yoga/